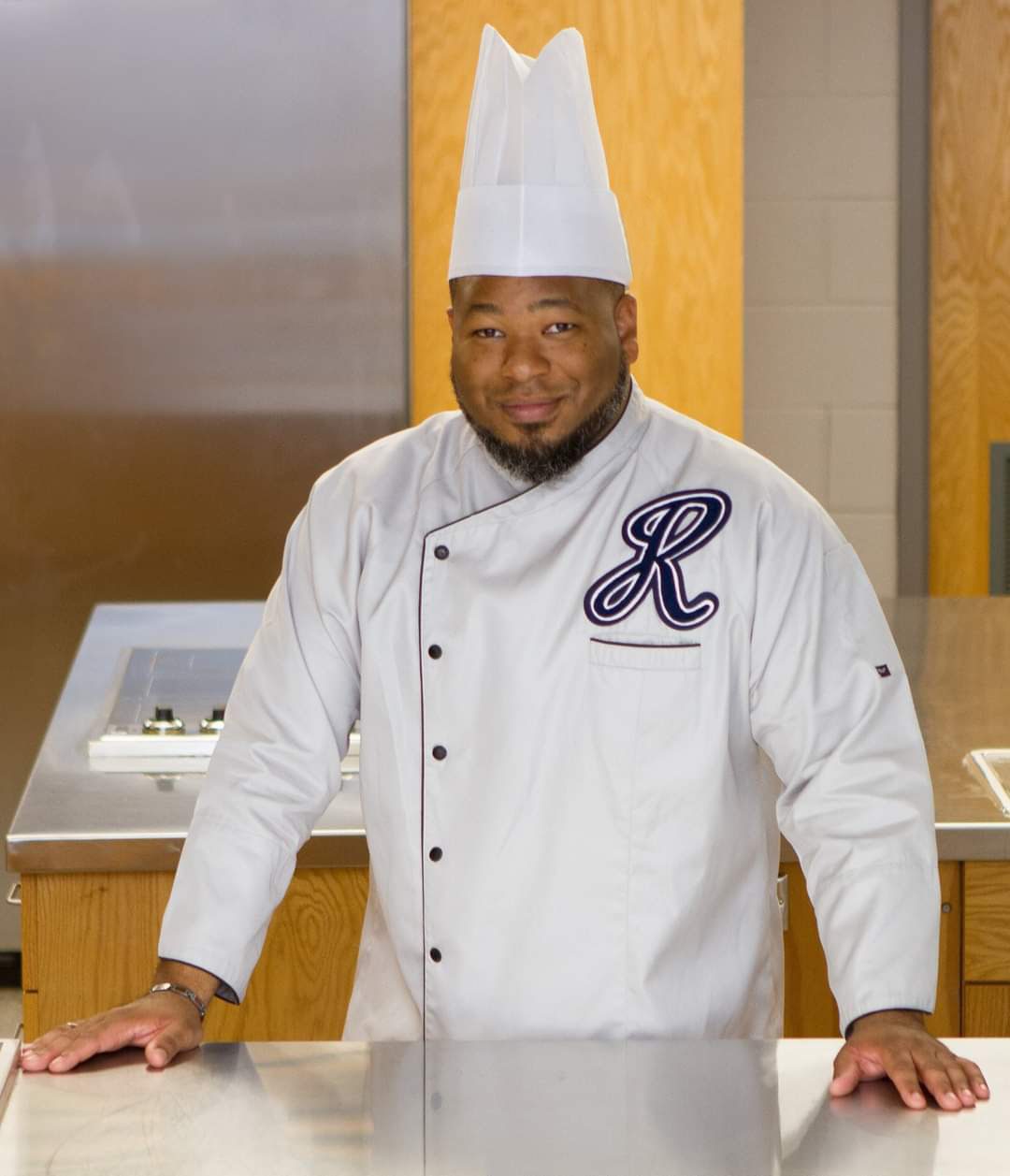 Chef Robert Rhymes is a professional chef and educational consultant who is a native of Clarksdale, Mississippi and now resides in Centralia, IL. He currently serves as the Executive Chef/Program Coordinator for the Kaskaskia College Department of Culinary Arts; the owner and executive chef of Spirals Gourmet Foods: Great Food with A Twist, a traveling personal chef and catering company; and as the owner and lead consultant of Robert Rhymes Consulting.
As a chef educator, Rhymes develops and administers traditional and online instruction in nutrition, hospitality management and also preforms demonstration cooking, lectures and individualized hands-on instruction in classical French culinary techniques. Rhymes also conducts laboratory instruction in knife skills, quantitative food production, proper kitchen measuring techniques, and food sanitation and safety.
He has over 18 years of professional culinary experience and 14 years of culinary educational experience. He is an avid traveler and has visited and studied the authentic cooking techniques of over 18 foreign nations including Indonesia, Thailand, Morocco, France, Portugal, Turkey, South Africa, The Maldives, Fiji and Italy. As an educational consultant, Rhymes delivers dynamic presentations focused primarily on increasing parental involvement, heightening student engagement and raising the bar of professionalism in educational personnel. Rhymes, a former forensic chemist with the Georgia Bureau of Investigation, is a graduate of Jackson State University, Jackson, Mississippi, with a B.S. Degree in Chemistry and Le Cordon Bleu Chicago (formerly The Cooking & Hospitality Institute of Chicago) and has done additional graduate studies at the University of Massachusetts at Amherst.