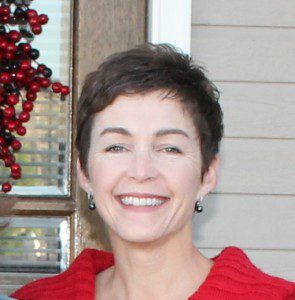 Interim Dean, College of Liberal Arts
Associate Professor of English
Email: candis.p.pizzetta@jsums.edu
Phone: 601.979.2250
Office Location: Dollye M.E. Robinson Liberal Arts Building, 2nd floor, Suite#200
DEGREES
Ph.D., English, Baylor University
M.A., English, Mississippi College
B.A., English, University of Arkansas
RESEARCH INTERESTS
Early American women's fiction
Cognitive approaches to narrative
Women, science, and science fiction (especially in the 19th century)
Developing interdisciplinary research methods for the humanities
COURSES TAUGHT
Modern Poetry and Poetics (graduate)
American Fiction before 1900 (graduate)
American Renaissance Literature
Twentieth Century American Poetry
Survey of American Literature
Southern Women Writers (graduate)
Research and Bibliography (graduate)
PROFESSIONAL MEMBERSHIPS
American Studies Association
Society for Utopian Studies
American Society for Eighteenth Century Studies
C19: The Society for Nineteenth Century Americanists
Modern Language Association
Mississippi Philological Association
RECENT PUBLICATIONS
Forthcoming, "Collaboration and Interdisciplinarity in the Knowledge Economy" in [Re]Imagining the Liberal Arts, general editor, Robert Luckett, to be published by the University Press of Mississippi.
"Morality and Money: The Economic Value of Virtue in The Story of Margaretta," POMPA 35 (2018): 180-191.
"Normalizing the Recognition of Implicit Bias as a Precursor to Normalizing Blackness: The JSU ADVANCE Implicit Bias Think Tank" in the Southern Journal of Policy and Justice, Fall 2018.
 "A Darwinian Approach to Judith Sargent Murray's 'On the Equality of the Sexes,'" International Journal of Language and Literature 6.1 (2018).
"Exploring Regional Identity in Arkansas: The Salience of the Ozark Term." Elder Mountain 7 (2016). As second author with Thomas Kersen.
 "Circumstantial Evidence: Elusive Truth in Edgar Allan Poe's 'The Mystery of Marie Rogêt.'" POMPA 32(2015): 73-86.
"Expanding Boundaries: The Language of Custom, Female Agency, and the Origin of Abolitionism in the New United States." The Power of the Word: The Sacred and the Profane. Ed. Patsy J. Daniels. Newcastle-upon-Tyne, UK: Cambridge Scholars Publishing, 2015.
"Diary Reporting and Phonetic Transcription for Effective Speech Analysis in Children with Disabilities: What Itard did not Know," Online Journal of Rural and Urban Research 4.1 (2014). Co-authored with colleague Nola Radford and two students, Hailey Henderson and Swati Prodduturu.
  Editor's Introduction for a special issue of The Researcher on Cyber-learning, Fall 2013.
Review of Reading for the Body: The Recalcitrant Materiality of Southern Fiction, 1893-1985, by Jay Watson in the Journal of Mississippi History, Fall (2012): 298-300.
"Division of Maternal Effort in Anne Enright's The Gathering" in Constructing the Literary Self: Race and Gender in Twentieth-Century Literature. Newcastle-upon-Tyne, UK: Cambridge Scholars Publishing, 2012. 199 – 212.