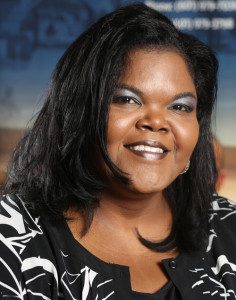 Assistant Professor of English
Email: helen.j.crump@jsums.edu
Phone: 601.979.5890
Office Location: Dollye M.E, Robinson Liberal Arts Building, 4th floor, Office #405
DEGREES
Ph.D., University of Minnesota-Twin Cities, Feminist Studies | African American & African Studies Minor; Literary Studies Concentration
M.A., Mississippi State University, English | Women's Studies Minor
B.A., Jackson State University, English | Education Minor
RESEARCH INTERESTS
Black Women's | African Diaspora Women's Contemporary Fiction
Black Girlhood and Black Women's Coming-of-Age Narratives
Contemporary Coming of Age Narratives by Women of Color
Voice, Identity, & Place in Black Women's Fiction
Intersectionality & Feminist Analysis in Women of Color Literature
Gender, Race, Representation in Popular Culture
COURSES TAUGHT
–Graduate Courses
ENG 500 Advanced Lab Writing
Independent Study & Thesis Hours
ENG 530 Modern Drama
ENG 560 Seminar in American Literature (as "Coming of Age & the Southern Aesthetic")
–Undergraduate Courses
ENG 452 Comparative Literature (Independent Study)
ENG 452 Comparative Literature (Upper Level) (as "Childhood, Location, & Identity in Literature")
ENG 104 Composition and Literature I
ENG 111X Composition and Literature I (Honors)
ENG 112X Composition and Literature II (Honors)
ENG 436 Literary Criticism (Upper Level)
ENG 315 Women in Literature (Upper Level) (as "Representations of Gender in Contemporary Literature")
ENG 205X World Literature
ENG 205X World Literature (Honors)
PROFESSIONAL MEMBERSHIPS
College Language Association (HBCU Committee, 2014; Secretary, 2016-Present)
Mississippi Philological Association (MPA)
National Women's Studies Association (NWSA)
National Society of Collegiate Scholars – Honoree / Inductee (Student Nominated)
Phi Kappa Phi Honor Society (Secretary & Treasurer, JSU Ch. 188)
Sigma Tau Delta International English Honor Society (Faculty Advisor, JSU Ch. Kappa Omicron)
Zeta Phi Beta Sorority Incorporated
RECENT PUBLICATIONS
crump, helen and RaShell Smith-Spears, eds. Black Girls, Black Girlhood, and the Stories We Tell: Black Girls' & Black Women's Coming-of-Age Narratives. Forthcoming.
crump, helen. "The Returnee and the Struggle for Home: Returning to a Place I've Never Been to Find a Home I've Never Known." POMPA, (Publication of the Mississippi Philological Association), Spring 2017.
—. "'I would like one single line of ancestry, Mama. One line from you to me and farther back, but a line that I can trace': Navigating the Matrilineal Diaspora in Black Women's Diaspora Fiction." Meeting Points in Black / Africana Women's Literature. Eds. Helen O. Chukwuma and Preselfannie Whitfield McDaniels. Africa World Press, Inc., 2016.
—. "'Mother's Voice' – Having Her Say: Storytelling in Articulating Black Women's Diaspora Identity." Black Motherhoods: Contexts, Contours, & Considerations. Ed. Karen T. Craddock. Demeter Press, 2015.