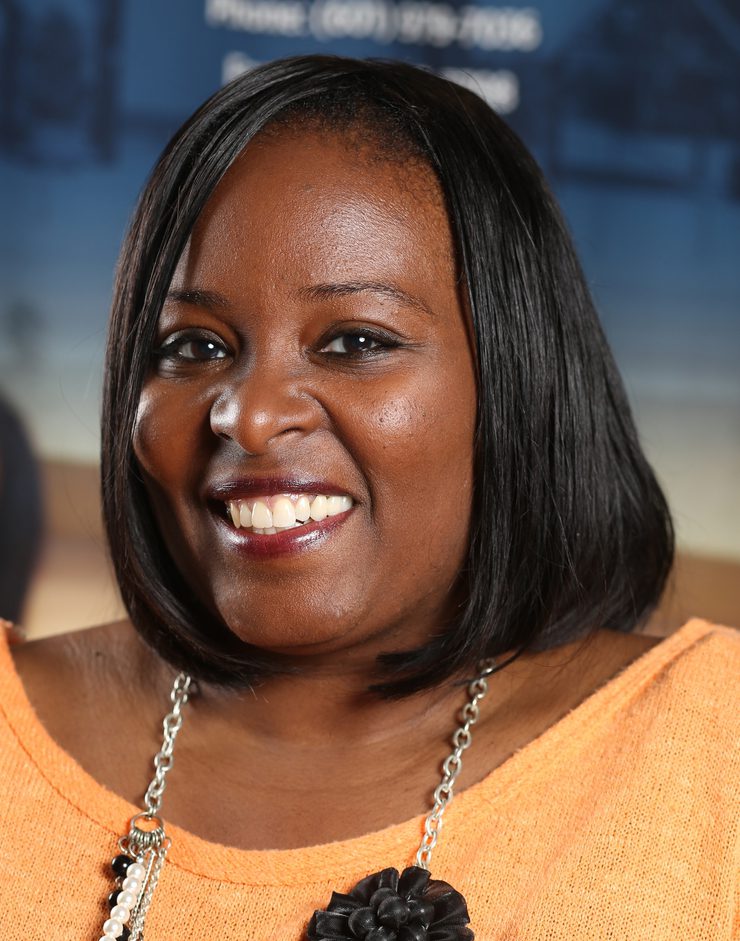 Associate Professor
Email: rashell.spears@jsums.edu
Phone: 601.979.5859
Office Location: Dollye M.E, Robinson Liberal Arts Building, 4th floor, Office #431
DEGREES
Ph.D., University of Missouri—Columbia, English, 2005
MFA, University of Memphis, Creative Writing, 1999
M.A., University of Memphis, English, 1998
B.A., Spelman College, English, 1997
RESEARCH INTERESTS:
African American Literature
19th Century Literature
Identity Politics
Popular Culture Studies
Creative Writing
COURSES TAUGHT:
Graduate
Seminar on Black Authors
Creative Writing Seminar
American Literature after 1900
Publication Process: Poetry & Prose
Undergraduate
Margaret Walker
Richard Wright
Black Authors
The Novel
Composition I & II
PROFESSIONAL MEMBERSHIPS:
College Language Association
Popular Culture Association of the South
RECENT PUBLICATIONS AND CREATIVE WORKS:
 "My grandmothers were . . .full of sturdiness and singing": Margaret Walker's Literary Portrayal of Working Class Women."  JEAL: Journal of Ethnic American Literature 7 (2017): 28-46.  Print.
  "Even Our Women are Warriors: The Black Woman as Warrior in LA Banks' Vampire
Huntress Legend Series."  Meeting Points.  Eds. Helen Chukwuma and Preselfannie McDaniels.  Trenton: African World Press, 2016.  Print.
 "Everybody's Mama Now: Gloria Naylor's Mama Day as Discourse on the Black
Mother's Identity."  Black Motherhoods.  Ed. Karen Craddock. Toronto: Demeter Press, 2016.  Print.
 "Margaret Walker." The New Literary Encyclopedia.  February 2015.  Web.
"Deferred."  Dying Dhalia Review.  (May 16, 2017).  Web.
"Born Again."  Sycorax's Daughters.  Eds. Kinitra Brooks, Linda D. Addison, and Susanna
Morris.  San Francisco: Cedar Grove Publishing. 2017.  Print.
"Vivify." (writing as Cashmere S. Jackson.) Sex Objects.  Ed. Delilah Devlin. Berkley: Cleis
Press, 2016.  Web.
"Losing her Religion."  Mississippi Noir.  Ed. Thomas Franklin. Brooklyn: Akashic Books, 2016. Print.
 "Robert Greenfield: Vampire Story."  Black Magnolias: A Literary Journal 6.4 (Winter
2012-2013): 88-96.  Print.