I am pleased to announce the appointment of Kara Brown as Assistant Vice Chancellor for Student Affairs at UA Little Rock, effective July 21, 2022.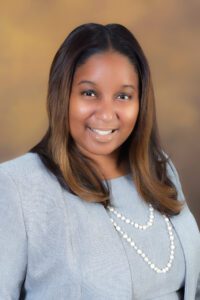 Mrs. Brown will lead the Student Experience Center and the Multicultural Center at UA Little Rock. Initiatives within these centers include Fraternity and Sorority Life, UA Little Rock Summer Bridge Academy, Dr. Charles W. Donaldson Scholars Academy, Chancellor's Leadership Corps, Multicultural Center, Student Affairs Diversity Initiatives, and more. In collaboration with the campus community, Mrs. Brown will lead the development of a student experience plan.
Mrs. Brown joins UA Little Rock with over ten years of experience in student life, with prior service at the University of Arkansas at Pine Bluff, University of Arkansas, UA Little Rock, and Boise State University. At her most recent institution, the University of Arkansas at Pine Bluff, Mrs. Brown served as Dean of Student Life.
Mrs. Brown shared, "I am truly excited to return to the University that invested so much into me. Together, we will continue to go far and contribute to the educational growth of our students."
We are excited about the experience, skill-set, and diverse perspectives Mrs. Brown will bring to UA Little Rock.
Mrs. Brown currently attends Jackson State University's Executive PhD Program in Urban Higher Education.