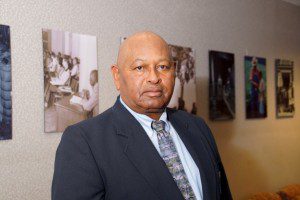 Walter L. Crockett, Ph.D.
Associate Director and Associate Professor
EPhD in Urban Higher Education
1230 Raymond Road, Box 2000
Jackson, MS 39204
JSU Box 17209
Jackson, MS 39217
(601) 979-2434 (office)
(601) 979-9213 (fax)
walter.crockett@jsums.edu
Walter L. Crockett is an Associate Professor with the Executive PhD Program in Urban Higher Education at Jackson State University. He earned the Ph.D. from the Ohio State University in Educational Research and Development with a Cognate in Counseling Psychology, the M.A.E. from Ball State University in Educational Psychology and B.S. from Tuskegee University in Biology (Secondary Education). Dr. Crockett is the former Associate Dean for the School of Administrative Leadership and Chair of the Department of School Community and Rehabilitation Counseling. He also served the University as Dean of Students, Dean of Admissions, Records and Registrar, Director of Psychometric Services and, National Test Center Director. Crockett is a member of the American Counseling Association and, Mississippi Counseling Association, and a National Certified Counselor (NCC). His research interest is in the area of student motivation and academic performance. He is currently developing a brief counseling model designed for middle school males in an urban setting.