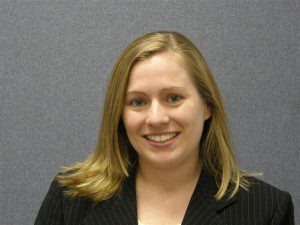 Stephanie Jones J.D.
Adjunct Professor
EPhD in Urban Higher Education
1230 Raymond Road, Box 2000
Jackson, MS 39204
JSU Box 17209
Jackson, MS 39217
(601) 979-2434 (office)
(601) 979-9213 (fax)
stephanie.jones@jsums.edu
Stephanie R. Jones serves as Deputy General Counsel at the University of Mississippi Medical Center. Prior to joining UMMC, she served as a Special Assistant Attorney General in the Universities Division of the Office of the Mississippi Attorney General; as a senior attorney with the Mississippi Department of Revenue; and, as a law clerk in the 22nd Circuit Court District. Stephanie holds Bachelors and Masters degrees from Mississippi College and earned her law degree from the University of Mississippi School of Law. She is a member of the National Association of College and University Attorneys, American Health Lawyers Association, States Association of Bankruptcy Attorneys, and the Mississippi Bankruptcy Conference. She has been honored with the 2008-2009 Outstanding Young Lawyer of Mississippi Award and the 2011 Law-Related Public Education Award.