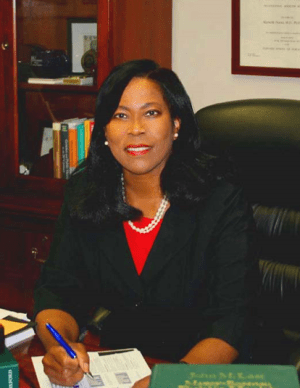 Marinelle Payton, MD, PhD, MS, MPH is the Principal Investigator of the Jackson Heart Study Graduate Training and Education Center. She is also the Assistant Dean for Research and Program Development, Professor of Epidemiology and Biostatistics, and Principal Investigator and Director of the Center of Excellence in Minority Health and Health Disparities/Institute of Epidemiology and Health Services Research, School of Public Health.

Dr. Payton is a physician with specialty training in Neurological Sciences, Surgery, Radiology, Epidemiology, Public Health, and Environmental and Occupational Medicine. She received the combined M.D.-Ph.D. degrees and the M.P.H. and M.S. degrees from Boston University School of Medicine and Harvard School of Public Health. Following clinical training at Yale University and Boston University hospitals, she held hospital and joint academic appointments at Harvard Medical School and Harvard School of Public Health in Boston, Massachusetts, prior to joining Jackson State University as the Founding Chair of Public Health (led the development of the M.P.H. Program and Dr.P.H. Program, the first and only program in the state of Mississippi).
Dr. Payton has over 25 years of experience in medicine, public health, community service, and research (awarded approximately 10 M over the last two years) and has made exemplary advances closing the disproportionate gap in health disparities—working with the National Institutes of Health to expand the traditional definition of research to encompass areas such as community based participatory research and health disparities.
Her longstanding research has focused on chronic disease and neurotoxins which resulted in peer reviewed publications including the first epidemiological study of blood and bone lead and cognitive function. She served on many boards including Children's Health, commissioned by President William Jefferson Clinton, and the Science Advisory Board commissioned by Congress, and is the Chair of the Mississippi State Lead Poisoning Prevention Advisory Board. She also received many awards including the Alfred L. Frechette Award in Public Health, Clinical Environmental Medicine awards, and research achievement awards.