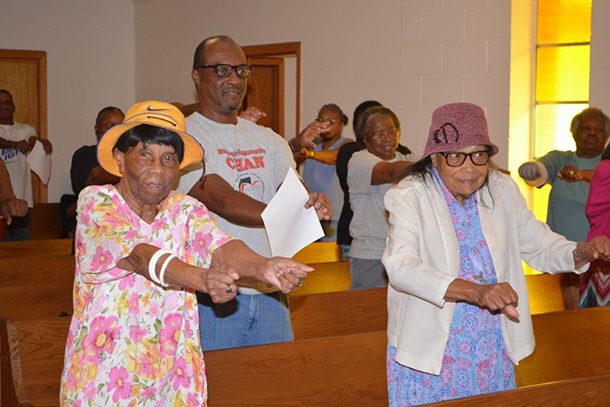 The Bolton/Edwards Community Health Advisors (CHAN) consist of both JHS cohort participants and community lay persons who are actively involved in promoting health awareness activities that address the prevention of Cardiovascular Disease (CVD), Diabetes and Stroke. These individuals come from all walks of life but have one thing in common-dedication to the overall health of both self and community at large. Their activities include but are not limited to planning, organizing and participating in community health fairs, delivering heart health educational materials in their perspective communities and surrounding area, and collaborating with CBOs and churches to ensure that their community is kept informed about the risks factors associated with CVD, Diabetes and Stroke. Currently, the Bolton/Edwards CHAN is initiating a campaign to recruit and retain more African American men from their respective communities to become actively involved in the CHAN. In addition, the CHAN organizes an annual Harvest Celebration (Thanksgiving) and a Holiday (Christmas) Celebration and most recently has organized and sponsored the Jimmie Lewis Annual Walk-A-Thon.
The Bolton/Edwards CHAN meets the 3rd Monday of each month from 6:00 p.m.-7:30 p.m. at the Kingsley Chapel Methodist Church in Edwards, MS. The CHAN meeting location may alternate to a different site. For more information on how you can become a part of this worthwhile community or
ganization please contact Mrs. Oceal Rozell (Bolton/Edwards CHA President) at 601-866-4661 or Mr. Marty Fortenberry (JHS/JSU Community Outreach Center) at 601-979-8736.
---