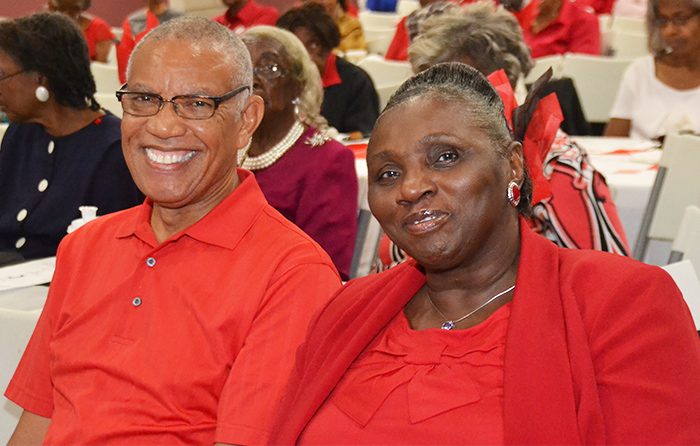 The Clinton Community Health Advisors Network (CHAN) consists of both JHS cohort participants and community lay persons who are actively involved in promoting health awareness activities that address the prevention of cardiovascular disease (CVD), diabetes and stroke.  They are actively involved in providing heart health information via health fairs, through preventive health messages delivered at area churches and surrounding communities, and promoting physical activity (exercise) at local elderly housing complexes.
The Clinton CHAN partners with the Clinton Community Christian Corporation (4Cs) to provide assistance to the elders who frequent their organization.  The Clinton CHAN activities include planning and directing age-appropriate exercise demonstrations/classes that promote heart health and risk reduction of cardiovascular disease, diabetes and stroke in their respective communities and surrounding areas.  Under the leadership of CHAN President Tommie Winters, the Clinton CHAN sponsors an annual Holiday Celebration for senior citizens who receive services at 4Cs, and other activities to support JHS cohort retention.
The Clinton CHAs meet on the 4th Monday of every month.  For more information on how you can become involved in the Clinton CHAN, contact Mrs. Tommie Winters, president, at:  601-924-6195 or Mr. Marty Fortenberry at:  601-979-8736.
---