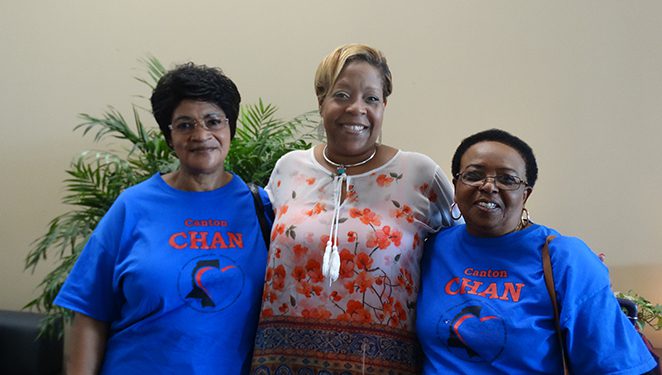 Purpose:

The Community Health Advisors Network (CHAN) supports, promotes, and links local people who are natural helpers to improve individual, family and community health.

CHAN Mission:

The mission is to provide information, training, technical assistance and linkage to sponsoring organizations of Community Health Advisors programs and to take a leadership role in community-driven health promotion.

Core Values:

The Community Health Advisors Networks are the hearts and hands for the health of their communities. The CHAN focuses on local communities to help expand opportunities to pursue the best health possible through education, relationship building, and the exchange of ideas that spark living healthier, happier and longer.
Communities are capable of identifying their needs, setting agendas, developing solutions and making needed changes.

Community-driven change creates ownership and is the most appropriate, effective, and lasting way to facilitate improvements in health.

Nurturing positive community change required long-term commitment and adaptability.

Holistic community health promotion improves the quality of life.

Sharing sound health and leadership information improves health outcomes.

Empowered natural helpers are key to effective change.

---
The Jackson Heart Study Community Health Advisors (CHAs) are engaged in developing and implementing health and wellness projects throughout the cohort community of Hinds, Madison, and Rankin counties. The CHAs operate as agents of the Community Health Advisor Network (CHAN) program, and currently there are five CHANs located in the JHS area; Jackson, Clinton, Bolton/Edwards, Rankin, and Canton. The goals of the CHAN are:
To promote awareness of Jackson Heart Study initiative;

To inform the lay community of Jackson Heart Study findings;

To provide culturally appropriate heart health information to the community;

To provide venues for health screenings, exercise demonstrations, and health care information exchanges;

To increase the number of community agencies, churches, and health care providers who are Jackson Heart Study partners;

To introduce healthy lifestyle choices to the public and;

To provide leadership training to Community Health Advisors (CHAs) to facilitate financial independence and sustainability.
The staff of the Community Outreach Center sponsors leadership development trainings for the Community Health Advisors to increase CHA awareness and use of community resources and encourages CHAN sustainability. CHAs have received training in areas such as grant-writing, research, establishing a 501 C 3 nonprofit organization and diabetes overview and glucose screening techniques. Training topics presented help to facilitate CHAN program development and longevity. CHAs are prepared to serve as potential health care providers during health fairs. In addition, to the special health forums and trainings, the Jackson Heart Study CHAs conduct health fairs, community wellness walks and healthy heart information sessions for those in the tri county area.