School of Lifelong Learning

College of Education and Human Development
---
The School of Lifelong Learning (SLL) meets the needs of present day workers and adult learners, 25 years of age and older, across the state, region, and nation.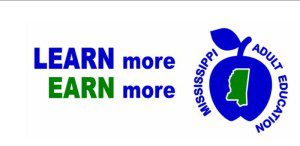 The primary goal of the CELC is to make a significant impact on the literacy level of the greater-Jackson area workforce and thereby make a positive impact on the local, state and national economy.
The CELC is an innovative program for the delivery of tutorial/basic skills training; intermediate reading; GED preparation, occupational skills; conflict/anger management; financial management; teen pregnancy and parenting skills training to under-educated/underemployed adults 17 years of age and older.
Learners are assessed to determine reading levels and specific individual weaknesses in the content area.
They work at their own pace and follow prescribed individual education programs.
The participants enrolled in this program will be provided the following: (1) 100 hours of Basic and General Education preparation in the five subject areas of the GED Exam: writing, social studies, science, reading, and math.
(2) 50 hours of Workforce and Survival Skills training; self-knowledge; decision-making; labor market awareness; job applications; resume writing; interviewing and job keeping skills and Parenting Skills training.
The Continuing Education Learning Center (CELC) consists of the following programs:
General Education Development (GED) and Basic Skills Training
Parenting Skills
The Learning Center provides self-paced, individualized, computer-based instruction on an on-going basis. The CELC along with the School of Lifelong Learning academic and non-academic credit units act in concert to provide substantive development programs for e-City and other community development projects in literacy, workforce, and health.
Program Offerings
* Pre-GED Classes
* GED Preparation (Math, Social Studies, Science, Reading/Writing)
* Basic Skills Training
* Employment Skills Training/Parenting
* ACT Prep
Class Schedule
Classes are offered every 8 to 10 weeks.   Monday through Thursday from 8:30 a.m. to 7:00 p.m, closed for lunch 12:00 p.m. – 1:15 p.m.
Registration
* If you are 17 or 18 years of age, you will need a withdrawal form from the last school that you attended, along with a MS state ID and social security card.
* If you are 19 years of age or above, you will only need a MS state ID and social security card.
Questions & Answers
* How much does it cost to take GED classes?
The cost is free.
* How long will it take before I get my GED?
The program is self-paced and dependent upon the learning ability of the student.
* Can I register to take my GED test without taking classes? 
Yes, but it would be helpful to have at least 12 hours of class preparation before you take the test.
* How do I register for the test? 
Just go to ged.com to register, and you must have a valid email address. Also, you must have a debit/credit card to pay for
the test.
* What do I need to score to make a minimum passing score on each of the five tests, as well as a passing  average score overall?
There must be a minimum of 150 on each test with a total score of 600.
* What are the costs to take the GED test?
The cost for each test is $30 per subject (4 subject areas).
* Is there a graduation ceremony?
Yes, there is a graduation that takes place in June.
* Can I go to college with a GED?
Yes, the GED is equivalent to a high school diploma; therefore, it is recognized by colleges/universities, training schools and employers. You will have skills attainment, improved work skills and transitions into further academic/vocational training or employment.
* Study materials and sample questions are provided by the GED Testing Service at:
Mailing Address:                                             Physical Address:                           
Box 17429                                                       1325 Hattiesburg Street
Jackson, MS 39217                                          Jackson, MS 39204
STAFF
| | | | |
| --- | --- | --- | --- |
| Dr. Carlos D. Wilson | Interim Director of  School of Lifelong Learning | carlos.d.wilson@jsums.edu | 601.979.8895 |
| Ms. Stephanie Payne | ABE/GED Instructor | stephanie.l.payne@jsums.edu | 601.979.6891 |
| Mrs. Marquita Shelby | ABE/GED Instructor | marquita.i.shelby@jsums.edu | 601.979.3782 |