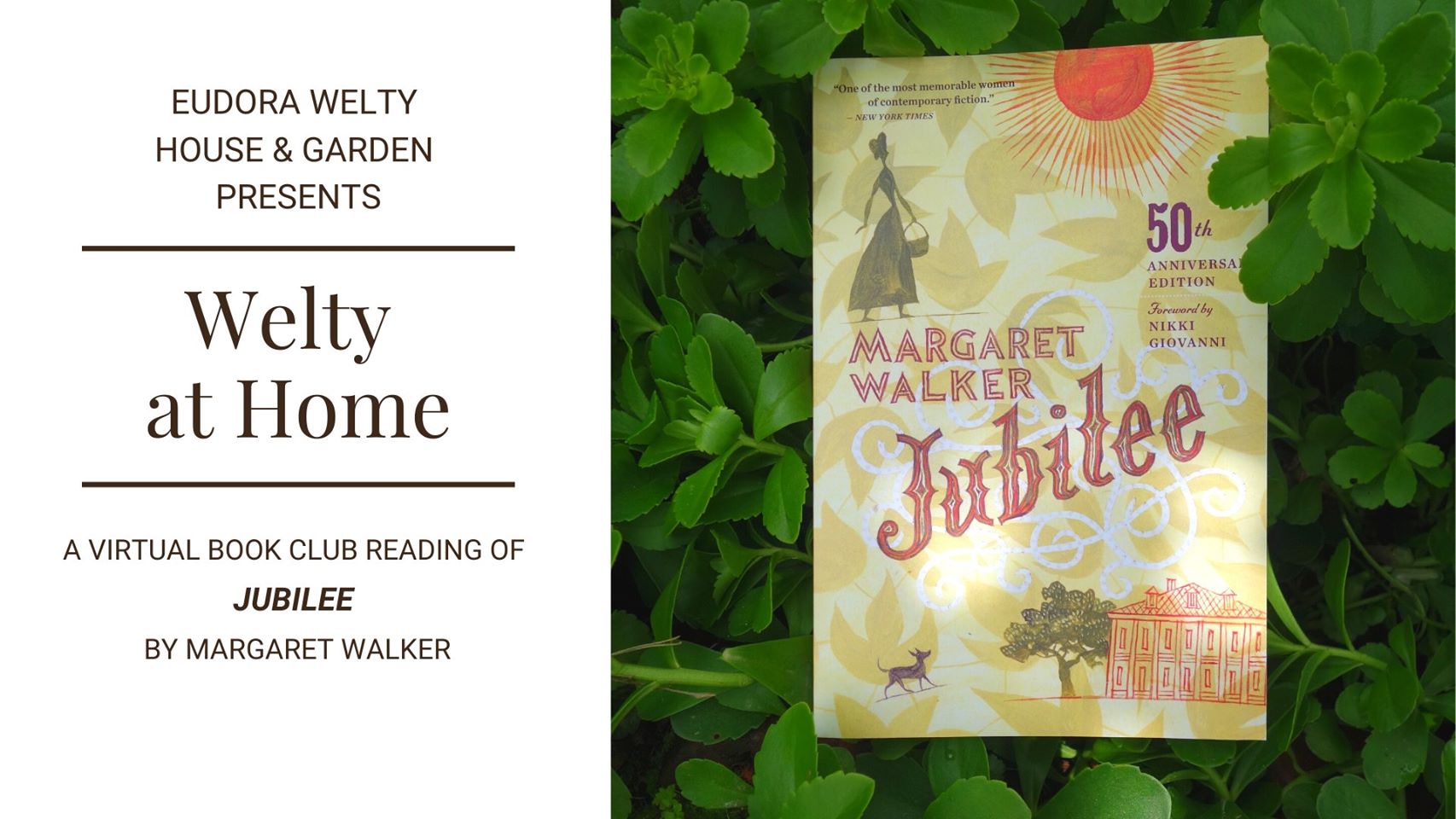 The second Welty at Home Virtual Book Club pick is Margaret Walker's historical novel Jubilee. Published in 1966, Jubilee is the semi-fictional account of Vyry, a biracial slave—the unacknowledged daughter of her master—who is born on the Dutton plantation in Georgia. The novel spans the time before, during, and after the American Civil War and is based on the life of Walker's great-grandmother, Margaret Duggans Ware Brown.
Margaret Walker Alexander was one of America's most popular and respected African American, poets, novelists, and scholars of the 20th century. As a professor of English at Jackson State University, she founded the Institute for the Study of the History, Life, and Culture of Black People. Walker and Welty both lived in Jackson, Mississippi. They formed a friendship that lasted throughout the 1980s and '90s. They called their public appearances together their "sister act."
Dr. Robby Luckett is leading our three-part Zoom discussion of Jubilee. Dr. Luckett is a Civil Rights historian, professor of History, and the director of the Margaret Walker Center at Jackson State University.
Discussions will take place Tuesday, August 11, 18, and 25, from 12-1p.m. CST. A Zoom link will be provided.
READING SCHEDULE:
Week 1 (August 11) – Part I. Sis Hetta's Child — The Ante-Bellum Years
Week 2 (August 18) – Part II. "Mine eyes have seen the Glory" — The Civil War Years
Week 3 (August 25) – Part III. "Forty years in the wilderness" — Reconstruction and Reaction