Tracing Your Family Tree: An Introduction to Genealogy Research
Robert F. Smith Explore Your Family History Center of NMAAHC
With the Margaret Walker Center
Hannah Scruggs, Lisa Crawley, Angela Stewart and Alissa Rae Funderburk
12:00p.m., Thursday, April 22, 2021
Please join the Robert F. Smith Family History Center Team as they guide participants through best practices in beginning genealogy while addressing myths and misconceptions common in African American research. Highlights from this presentation will include reviewing online resources, accessing public records, and exploring the genealogy of an African American family with Mississippi roots.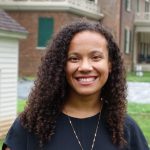 Hannah Scruggs is a genealogy reference assistant in the Robert F Smith Explore Your Family History Center at the National Museum of African American History & Culture. A Central Virginia native, Hannah graduated with an MA in public history from North Carolina State University and a BA in history from the College of William & Mary. Her research and professional interests include slavery, descendant communities, and African American environmental history.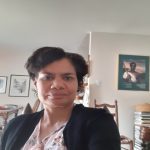 Lisa Crawley is a Genealogy Reference Assistant in the Robert F. Smith Explore Your Family History Center at NMAAHC. Her career experience includes serving as the Resource Center Manager of the Reginald F. Lewis Museum in Baltimore, and as the Administrator at the Montgomery County Historical Society in Rockville.  A native of Elizabeth, NJ her research interests include antebellum era African American history of the Mid-Atlantic and Upper South and Methodist history.  She holds a B.A. in Economics from Drew University and an M.A. in Museum Studies from Hampton University.