Capacity Building for the Margaret Walker Center and the COFO Civil Rights Education Center
In 2019, Jackson State University's Margaret Walker Center received a generous three-year $450,000 grant from the Andrew W. Mellon Foundation to expand its capacity and that of the COFO Civil Rights Education Center. The grant allowed the Margaret Walker Center to hire an oral historian to oversee a division with nearly 1,000 interviews, including enhancing digitization, working with researchers, and purchasing new equipment for conducting oral histories. The oral historian has also been responsible for developing new collections, including one related to the Gibbs-Green 50th commemoration, which celebrated the lives of Phillip Gibbs, 21, and James Green, 17, who were both killed on this campus when city and state police confronted a group of unarmed students on May 15, 1970.
The grant has also provided funding for three visiting scholars researching various topics related to the civil rights movement, black studies movement, and black arts movement, utilizing the Center's various collections. Proceeds have also funded a graduate assistant for COFO and the Margaret Walker Center to assist in various project and events. Thus, this generous grant has enabled the Center to exponentially expand the impact we have on our community and our capacity to fulfill our mission as a museum and archive dedicated to the African American experience. In particular, by allowing us to strengthen the university's partnership with the Association of African American Museums after the center hosted the 41st annual conference in 2019.
As of July 2022, a second round of funding for three years, totaling $650,000, has officially been awarded to the Center from the Andrew W. Mellon Foundation for another three-year period. This funding will continue to support our oral historian, the hiring of a new visiting scholar and graduate assistants, and the 50th anniversary convening of the Phillis Wheatley Poetry Festival at Jackson State in November 2023.
Oral Historian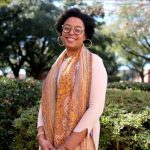 Alissa Rae Funderburk
As the Andrew W. Mellon Foundation Oral Historian for the Margaret Walker Center at Jackson State University in Jackson, Mississippi, Ms. Funderburk maintains an oral history archive dedicated to the preservation, interpretation, and dissemination of African American history and culture. Previously, she created an oral history course for high school students at the Roger Lehecka Double Discovery Center and conducted freelance oral history interviews for the city of Jersey City. While completing coursework in the Oral History Masters Program at Columbia, Alissa Rae served as the Deputy Director of the Columbia Life Histories Project alongside its co-founder Benji de la Piedra. Some of her earliest work at the MWC has included the Gibbs-Green Oral History Project with men and women who were impacted that night such as Dale Gibbs, the widow of Phillip Gibbs, and Vernon Weakley, one of the Jackson State students who was wounded in the gunfire that night.
---
Visiting Scholars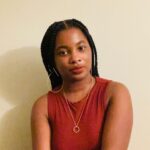 Christina J. Thomas
Dr. Christina J. Thomas is the 2023-2025 Mellon Visiting Scholar at the Margaret Walker Center. A historian of the nineteenth and twentieth century African American experience, Dr. Thomas's broad research interests include the history of Black girls and Black women, civil rights, and biography. Her current research project examines the early history of Friends of Children of Mississippi and the continued struggle for education in the Mississippi Movement during the late 1960s. Dr. Thomas is also committed to community archiving, oral history, and digital humanities. Dr. Thomas is a recent graduate of Johns Hopkins University in Baltimore, Maryland, where she received her Ph.D. in History. She also attended the University of North Carolina at Charlotte and Messiah University. 
---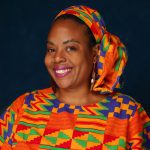 Tiffany D. Caesar
Dr. Caesar is the 2021-2022 Mellon scholar at the Margaret Walker Center, who calls herself a "Black Woman's Archivist" due to her ongoing research on the preservation of transnational black women leaders and engagement with public history. During her tenure she conducted research on Margaret Walker's efforts in Pan-Africanism and her archival innovation in the 1973 Phyllis Wheatley Poetry Festival resulting in her upcoming publication Margaret Walker: Black Womanist Archival Traditions. She also taught history courses, engaged in educational programming, and served as a student mentor while at Jackson State University. Dr. Caesar wrote a successful Mississippi Humanities Grant for the Margaret Walker Center 2022 spring program for The 1973 Phyllis Wheatley Poetry Festival 50th Anniversary Prologue Events: Community Dialogues on Historical and Literary Methods in Creative Works partnering with the Eudora Welty House, Piney Woods School, and the MAX Museum. In addition, she wrote a Louisiana Endowment Humanities Grant for the 2022 summer program, Queen Mother Moore Legacy Symposium and Celebration, for the Iberia African American Historical Society. She served as the Institute For Social Justice and Race Relation Summer Fellow at Jackson State University and was recently appointed a tenure-track position at San Francisco State University in Africana Studies focusing on African Diaspora and African American History.
---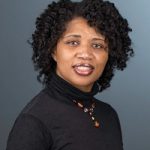 Sheila Bonner
Ms. Bonner is an American Studies Ph.D. candidate at the University of Kansas, where she completed a certificate in Museum Studies. Bonner's research interest is broadly African American history with a particular interest in Black women's life-narratives, literature, and visual culture. Through her research, Bonner seeks to understand how Black women navigate oppressive systems and the mediums they use to articulate those experiences. Her dissertation examines the life of Joyce Ladner. Bonner investigates events that compelled Ladner to join the movement as well as how her experiences, specific to Mississippi, shaped the activist's identity as a budding intellectual. Though greatly impacted by the limited number of students and in-person events on campus during Covid, Dr. Bonner created many online events to reach the community. Her social media outreach through her October Journey Series on Facebook and Joyce Ladner & Tomorrow's Tomorrow at 50 virtual event were both very well received.
---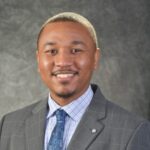 Edward C. Davis, IV
Dr. Davis is a Chicago native who earned his BA in French/Portuguese, Africana Politics, Education from New York University, MA in African American Studies from the University of California, Berkeley, and MPhil in Anthropology from the University of Cambridge. His Ph.D. in African American Studies focus Linguistics, Anthropology, Diaspora History, also from Berkeley, resulted in his dissertation entitled: Beer, Blood, and the Bible: Economics, Politics, and Geolinguistic Praxis in Kongo-Ngola. He has taught in DR Congo, Brazil, France, England, New York, Mississippi, and California. His research has taken him to the Philippines, Haiti, Angola, Switzerland, Canada, and Germany. Using the resources available to him at Jackson State University, which includes archives, people, museums, and libraries, Dr. Davis used his time at the Margaret Walker Center to work on his global textbook, "(Re)Visions in Africana studies".
---
Graduate Assistants
Jasmine L. Holmes – Jasmine L. Holmes is an author and educator who celebrates Black stories through her books, teaching, and public history resources. Through her research, she enjoys uncovering and sharing the hidden narratives the marginalized.
Carolyne Rutto – Carolyne Rutto is an international student from Kenya who earned both her Bachelor's and Master's in Computer Science from Jackson State University in 2021 and 2023 respectively. She is grateful for the opportunity to attend school, attain such educational goals while being part of the Margaret Walker Center family as a Mellon Graduate Assistant. Transcribing oral interviews and experimenting with the 3D Scanner were some of her duties. These were efforts to digitize the historical information at the Center. She participated at the Global Teaching Project's Advanced STEM Access Program during MLK weekend as a computer Science tutor. She also participated at a conference during the Mississippi Historical Society Annual Meeting. She was fortunate to be among other students who were sponsored to visit Hunter College in New York City. She is appreciative of the knowledge, skills, network and experiences that she acquired and encountered  while working at the Center.
Jeremy McDuffey – Jeremy McDuffey is a graduate student at Jackson State University. His major is English with a concentration in Creative Writing. He is a speculative writer who embeds elements of the Black diaspora in his writings. Outside of writing, he practices Muay Thai.
Christina D. Simmons – Christina Simmons knows that successful students become successful adults. This is her fourth year of teaching in Jackson Public Schools after graduating from Jackson State University in 2017. Following that, she earned her Master of Education Degree from Belhaven University. She loves technology and teaching, and Ms. Simmons is excited to continue to stimulate the young minds of Mississippi all while joining the team of the Margaret Walker Center!
daniel johnson – daniel johnson is an artist, educator, and organizer working in community in Jackson, Mississippi. Focused on agency, equity, and the formation of agreements, johnson roots the engagement process through the lens of everyday life as unfolding, intersecting stories. Through deep listening, reflections on belonging, and facilitated community storytelling, johnson works with groups of people to harness their unique cultural expressions in a co-design process to disrupt power dynamics and realize shared intentions. He received his BA in Studio Art and Socially Engaged Art from Millsaps in 2011 prior to attending JSU for graduate studies. In his time as a graduate assistant johnson was able to link his independent study work at the historic Wolfe Studio and Gallery cataloguing eighty years' worth of archive worthy correspondence, photographs, drawings, and documents to the collections of the Margaret Walker Center via a 1952 portrait of Piney Woods School founder Dr. Laurence C. Jones. His project is entitled Intersections in the Archive: A Mellon Graduate Assistant Performance.
Shelia Granger-Malone – Madison artist Shelia Granger-Malone (MPPA) is a doctoral student in the School of Public Health at Jackson State University who previously earned her BA in Professional Interdisciplinary Studies in 2017 and MA in Public Policy and Administration in 2017 from Jackson State University. A mosaic and mixed media artist, sculptor, painter, illustrator, and portrait artist, her work has previously been featured in publications, at The Arts Center of Mississippi and even in Brussels, Belgium. Her work at the MWC included a graphic interpretation of the Gibbs-Green tragedy, It's Still Relevant, using oral histories and narration to guide younger audiences through the events and aftermath of that tragic night.
Anndria Norris – Ms. Norris is a California native who earned her BA in English in 2018 from Jackson State University and is currently pursuing her MA in English from Jackson State University. As a Mellon graduate assistant, Ms. Norris aided full-time staff members with various day-to-day tasks in the Center, and worked diligently at transcribing some of our newer oral history interviews for public consumption.