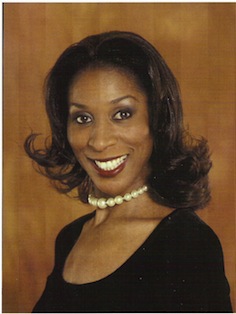 Assistant Professor of Music Voice / Director of Opera/Musical Theatre
Email: phyllis.a.lewis_hale@jsums.edu
Phone: 601-979-2984
Location: F. D. Hall Music Center, 1st floor, Studio 2
Degrees:
D.M.A., The University of Cincinnati College-Conservatory of Music, Vocal Performance, 2015
M.M., The University of Cincinnati College-Conservatory of Music, Vocal Performance, 1992
B.M.E., Jackson State University, Music Education, Vocal/Choral Emphasis, 1989
Research Interests:
Afro-Creole Folk Music of Louisiana and the Caribbean
African-American Composers and Arrangers of Art Music
Infusion of African-American Elements in American Art Song
The Black Voice in 21st Century Opera and Musical Theatre
African-American Art Song beyond the Negro
Spiritual Relevance of African-American Art Music in the 21st Century Education
Preserving the Non-Spiritual or Secular African-American Art Song
Courses Taught:
Voice Pedagogy (Graduate and Undergraduate)
Song/Vocal Literature (Graduate and Undergraduate)
Foreign Language Diction for Singers (French, German and Italian)
Applied Voice (one-on-one instruction) (Graduate and Undergraduate)
Opera/Musical Theatre Workshop (Graduate and Undergraduate)
Music Appreciation
Professional Memberships:
National Association of Negro Musicians
College Music Society
National Opera Association
Music Teachers National Association
National Association of Teachers of Singing – Current Office: Mississippi District Governor
Mississippi Music Teachers Association – Current Office: VP for Collegiate and National Competitions
Recent Publications and/or Creative Works:
From Old Creole Days: Sampling the Afro-Creole Folk Song of Louisiana of the Late Nineteenth through the
Mid-Twentieth Centuries." National Association of Teachers of Singing, Journal of Singing,
May/June 2017.
"Preserving the Non-Spiritual or Secular African-American Art Song." Lecture/Recital, 2016.
"The Infusion and Relevance of African-American Elements in the Art Songs and Operas of African- American
Composers." Lecture/Recital, 2013.
Center for Undergraduate Research Grant Project: Jackson State University. The William Brown Collection:
The Importance of Cataloguing and Preserving the Rare Scores and Recordings of African-American
Composers of Art Music. 2012-2014.
"Beyond the Spiritual: Highlighting the Art Songs of Select Twentieth Century African-American Women
Composers." Lecture/Recital, 2012.