Ms. Daisy Carter on the Jackson Free Press Magazine
September 27th, 2019 by ppad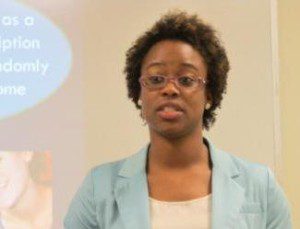 An article on Ms. Daisy Carter, who obtained her MPPA (Master in Public Public and Administration) at JSU in 2014, is published for the Jackson Free Press Magazine (Sept. 18-Octr1, 2019; Vol. 18, No.2, p.5, http://www.jacksonfreepress.com/news/2019/…/18/daisy-carter/). Currently she the executive director of the National Council on Alcoholism and Drug Dependence (MCADD) of the Central Mississippi Area.
While she was in the MPPA program, she showed outstanding performance. For example, She was the winner of the 1st place for the MPPA division in the JSU Public Policy Student Symposium, held in December 4, 2014. Her research was on the prescription drug abuse (title:'Pharm Party: The Study of Prescription Drug Abuse Among Yough in Mississippi; 1920_Carter_Pharm Party).
We -faculty, student, and alumni- are proud of what she has been doing for the community.
Best wishes for her continued outstanding work!