Mr. Ibrahim Alhussayen has defended his doctoral dissertation (topic: The impact of organizational culture on job performance: A study of the relationship between employees' performance and organizational culture at the Saudi Post in accomplishing Saudi Vision 2030) on March 22, 2022.
Saudi A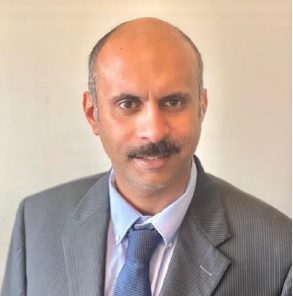 rabia has embarked on a national strategy to o reduce Saudi Arabia's dependence on oil, diversify its economy, and develop public service sectors such as health, education, infrastructure, recreation, and tourism. The Saudi Post is part of that transformation. This study investigates the current status of organizational culture and its impact on the Post's level of job performance necessary to achieve the goals and objectives of Saudi Arabia's Vision 2030. A mixed-method approach was employed to investigate the perceptions of the Post's employees and administration, utilizing a 55-item survey instrument and in-person interviews of the organization'sPost's administration, The outcomes of the study indicates a recognition among the two groups of the importance of organizational culture on job performance—its current status and the identification of opportunities to improve the probability of success.
Professor Johnny Gilleylen was the committee chair and the dissertation advisor. As committee members, professors Jae-Young Ko, Gloria J. Billingsley, Chester A. Robinson, and Brenda Jenkins served.
Congratulations, Dr. Alhussayen!!!