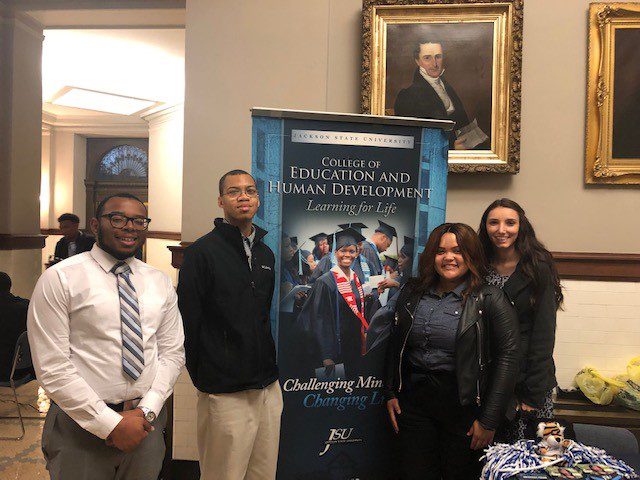 On January 1, 2022, test prerequisites will be reinstated and students must again adhere to all requirements.
To complete the teacher education program and apply for an initial license in Mississippi, students must meet the following requirements:
Complete all required teacher education program coursework, including the student teaching semester
Complete all major requirements in the major of the license sought.
Maintain an overall GPA of 2.75 or higher.
Earn at least a "C" in all required teacher education courses.
Pass the Mississippi Educator Licensure Exams Praxis CASE, ACT Test score of 21 or better, or SAT equivalent score, and Praxis II (PLT & content area exam). (Effective since July 1, 2016, the Foundations of Reading Test will be required for Elementary Education licensure, 229 passing score)
SAT EQUIVALENT SCORES TO ACT – January 2017
All candidates must meet the ACT equivalent at the time the assessment was taken.
ACT

21 and Above

SAT

(March 2016 and thereafter)

1060 and Above

SAT

(August 2015 to February 2016)

990 and Above

SAT

(1995 to August 2015)

980 and Above

SAT

(Prior to 1995)

870 and Above
If you plan to apply for an add-on license, you must complete and document at least 21 additional hours in the subject of the add-on. Earn at least a "C" in the selected courses.
Licensure Advisory: The Mississippi Department of Education licensure guidelines may change without notice, and it is the student's responsibility to remain abreast of current requirements. Click on the link to view current licensure requirements: http://www.mde.k12.ms.us/OEL/LG
JSU Campus Life – Course Schedule Booklets, Catalogs, Transcript Request, and etc..