Exhibitions located in the Johnson Hall art gallery are open to the public.
View information on our current exhibitions and events below.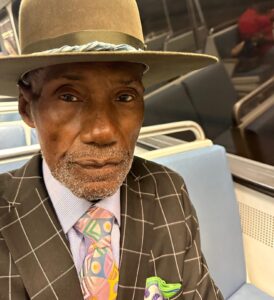 ROY LEWIS
Photographs from the 1973 Phillis Wheatley Poetry Festival
In 1973, Margaret Walker hosted a groundbreaking conference for Black women writers for the bicentennial of Phillis Wheatley's work, Poems on Various Subjects, Religious and Moral. Under the Black Studies Institute that Walker had founded five years earlier at Jackson State, thirty of these leading women participated in a series of lectures, roundtable discussions, poetry readings, and other events on campus. Roy Lewis documented the festival and participants. This year, as the festival returns for its 50th anniversary, we look back on the original celebration through the lens of Roy Lewis.
BOOKING INQUIRIES
As the Department of Art's teaching and research gallery, we cannot accommodate programming requests that are unrelated to the mission of the department, and all requests must be submitted two months prior. Requests will be reviewed on a case by case basis by the Chair and Gallery Committee in relation to gallery policies. 
If a date is available, please contact the Department of Art with exhibition proposals and requests. Our calendar is planned by an exhibition committee one year in advance. We now invite proposals for exhibitions that will be held between September 1st 2024 and May 1st 2025. Submissions should be submitted by July 1st 2023. 
PERMANENT COLLECTION
The Jackson State University Art Collection is a result of over 70 years of collecting artwork to support cultural and civic engagement amongst students and the public. The collection was founded by Lawrence Arthur Jones, the first chair of the Art Department, who began to collect artwork that would provide students with access to diverse forms of cultural expression. 
The JSU Art Collection is now housed in the new Johnson Hall, which is a 30,000 square foot facility constructed on the site of the old Johnson Hall. This new space supports climate controlled storage facilities for the JSU art collection. The collection is a valuable research and teaching resource, and is open to the public and researchers.
Please contact the curator for further information.