Junoesque E. Jacobs, Ph.D. '88 & '13
March 12th, 2017 by giving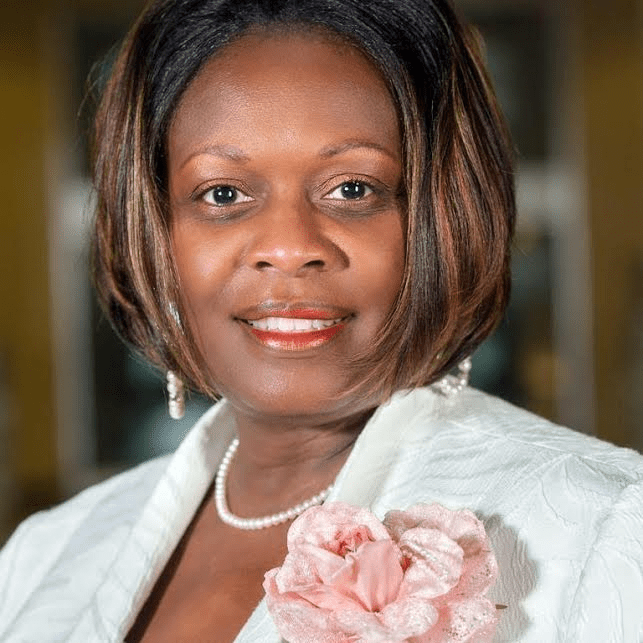 Dr. Junoesque (affectionately called Juno) E. Jacobs is the Business Intelligence Analyst in the division of Academic Information Technology at Jackson State University. She recently retired after 25 years and 9 months with Tougaloo College as the Director of Enrollment Services.
She is a member of numerous professional and civic organizations, just to name a few include: National Association of College Deans, Registrars & Admissions Officers (where she served as past president, executive secretary, and local arrangements chairman); Rust College National Alumni Association, Life member (Jackson-Hinds chapter president); Jackson State University National Alumni Association, Tougaloo College National Alumni Association (Friend of the College); Alpha Kappa Alpha Sorority, Incorporated-Beta Delta Omega Chapter (assistant secretary and Think HBCU chairman); National Association for the Advancement of Colored People (NAACP); International Community Ambassadors Network (I!CAN).
A graduate of Rust College, '86 with a BS degree in Business Education, a Master's in Business Education from Jackson State University, '88 and a Doctorate in Urban Higher Education from Jackson State University, '13 prepared her for over 26 years in higher education. Dr. Jacobs is a strong HBCU advocate and truly believes everyone can serve. She is a member of New Hope Baptist Church in Jackson, Mississippi.