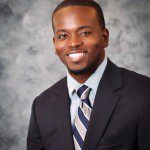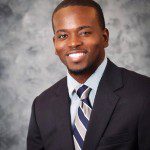 From the desk of
Mr. Keonte M. Turner, President
2014-2015 Student Government Association
Greetings,
It is with much "Tiger Pride" that I offer a true Jacksonian welcome to all of the incoming and transfer students as you all begin your journeys here at "Our Dear Ole College Home", Jackson State University. Since its founding in 1877, Jackson State University has continuously been an institution of higher learning that has prided itself in "Challenging Minds and Changing Lives" by offering the tools necessary for both academic excellence and leadership development. It is truly an honor to attend an institution of such rich tradition and value, and I am glad that I now get to share that with you.
I, Keonte M. Turner, have been awarded the honor of serving the student body as the 69th Student Government Association President. As SGA President, it is my responsibility to uplift, inspire, lead, govern, and (most importantly) serve YOU. My vision for the Student Government Association and the student body is a "Year of Unity" with YOU at the center." By unifying various aspects of campus life, we are taking bigger steps to make sure that your year is one to remember!
The 2014-2015 SGA proudly welcomes you to our family. We humbly ask that you make an effort to support us throughout the year as we celebrate YOU during the "Year Of Unity". There are a vast variety of opportunities to get involved once you all arrive on campus. Though this is true, always remember that your academics are your main reason for being here, and always do your best to academically achieve at all times.
Welcome to Jackson State University!
With "YOU" in mind,
Keonte M. Turner