Anthony L. Webster
August 30th, 2018 by alumnirelations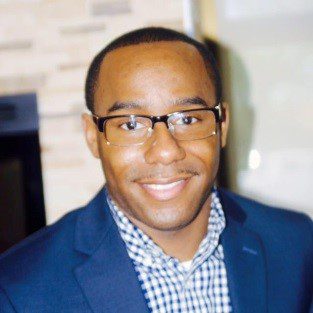 Anthony L. Webster, a 2010 Bachelor of Science in Psychology graduate of Jackson State University is a 30-year-old native of Greenville, Miss. As a student leader at Jackson State University, he recognized his passion for higher education after landing work study in the Division of Student Life where he completed over 300 required internship hours. Mr. Webster was an instrumental liaison between students and staff while attending the University. He also served in several leadership capacities including Sophomore Class Secretary, Mr. Junior, and Senior Class President.
After earning his Bachelor's degree, Mr. Webster traveled to Michigan in pursuit of his Masters of Arts degree in Higher Education-Student Affairs at Eastern Michigan University. While in Michigan, he joined the Gamma Lambda Chapter of Alpha Phi Alpha Fraternity, Inc. where he worked closely with the national program "Go to High School, Go to College". Mr. Webster traveled throughout the state providing youth with the tools and knowledge necessary to pursue post-secondary education. After earning his Master's degree, he began working as a recruiter at the University of Michigan; where he managed the recruitment and programming for the city of Detroit for five years.
Mr. Webster currently works at Washtenaw Community College, as the Student Success Specialist where he takes great pride in providing support to occupational program students as they navigate the expected and unexpected barriers of earning a college degree. In 2019, he anticipates pursuing his Ph.D. Mr. Webster also serves as the JSUNAA Detroit Chapter President. His platform as President is, "Exposure, Engagement, and Opportunity". Mr. Webster continues to inspire students across the world by helping them to recognize the value in earning a college degree.