General Counsel of Jackson State University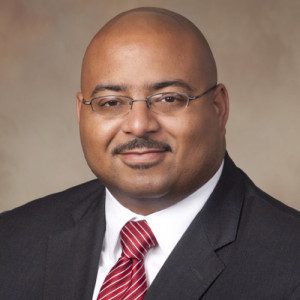 Edward O. Watson serves as the General Counsel for Jackson State University. In 2019, Mississippi Business Journal named Edward Watson as one of the top 40 attorneys in the state as part of its 2018 Leaders in the Law awards. Watson told the Jackson Free Press that MBJ grants the distinction to attorneys who "zealously represent clients with integrity and sound legal judgment." Mr. Watson, who served as Associate General Counsel from 2014-17, graduated from Tougaloo College with a Bachelor of Arts degree in Political Science and earned his Juris Doctor degree from Mississippi College School of Law. He is licensed to practice law in all federal and state courts in the State of Mississippi. Prior to joining Jackson State University's Division of General Counsel his legal practice included, but was not limited to litigation and consultation in the areas of municipal law, employment law including, Title VII matters, the Age Discrimination in Employment Act, the Americans with Disabilities Act, business formation, contracts, commercial, governmental, and general tort liability defense. He has assisted public and private entities by providing advice regarding performance evaluation appraisal systems, development of employment policies and practices, employee handbooks and employment liability. He has worked to provide proactive representation in his practice areas by conducting legal seminars and workshops regarding the implementation of policies, procedures, and practices to mitigate and prevent legal exposures prior to the assertion of claims. He has been selected as a Rising Star by Super Lawyers Top Attorneys in Mississippi for the past three consecutive years. For several years prior to joining the Division of General Counsel, Mr. Watson was a founding member of the firm Alexander & Watson, P.A. Additionally, for several years he served as an Assistant Hinds County Attorney and the Prosecutor and Town Attorney for the Town of Terry, Mississippi. He is a native of Terry, Mississippi. He is married to Shanell H. Watson of Meridian, Mississippi and they are the proud parents of three sons. He is a member of Little Bethel C. M. E. Church in Terry, Mississippi.
Scherrie L. Prince, University Staff Attorney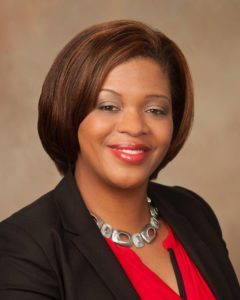 (Bio)
Tiffany Houston Dockins, Director of Legal Operations / Equal Employment Opportunity Officer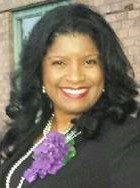 Tiffany, a New Orleans native and proud graduate of Jackson State University, has worked in the Division of General Counsel since 2007 and has over twenty-five years of experience as a Paralegal, Investigator and Case Manager for various Plaintiff and Defense law firms throughout the Jackson Metropolitan area, including The Cochran Firm and Forman Perry Watkins Krutz and Tardy. Currently as Director of Legal Operations for Jackson State, she manages and serves as the litigation liaison, internal case manager, legal business operations and contracts specialist, and policy archivists. She also handles FOIA requests, document production and responses to subpoenas.
Tiffany also serves as the University's Equal Employment Opportunity Officer, conducting investigations of alleged employment discrimination based on race, color, religion, gender, age, disability, or national origin. She assists the University to ensure compliance with its Equal Opportunity/Affirmative Action Policies and is responsible for responding to charges of alleged employment discrimination filed with the Equal Employment Opportunity Commission. This past recipient of the "Jacksonian Professionalism Award" truly adores her "Dear Ole College Home". She has three sons, Travis, Drew and Josh, is a proud member of Delta Sigma Theta Sorority, Incorporated and a member of St. Therese Catholic Church, Jackson, Mississippi.
Monica L. Donaldson, Paralegal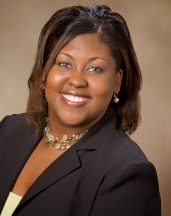 Monica joined Jackson State University Division of General Counsel in 2014.
Monica has over fifteen years of legal experience, beginning her legal career in corporate litigation as a Paralegal Assistant at the law office of Forman Perry Watkins Krutz and Tardy, Jackson, MS. Monica has worked as a Legal Secretary/Office Assistant at Simmons law group specializing in medical malpractice, property, corporate, and estate planning matters. She received her degree in Business Management from Belhaven University in 2012.
Monica is married and the mother of three wonderful children. She is an active member and co-director of music at Faith for Life Christian Center.