Clark Atlanta University Hires New President (Dr. George T. French, Cohort 3)
June 28th, 2019 by ephd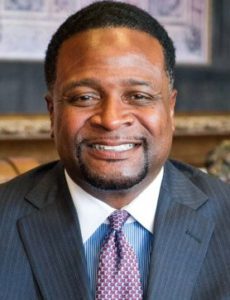 Clark Atlanta University announced Wednesday that George T. French Jr., the current president of Miles College, will become its next president.
French has been president of the historically black liberal arts college, located in Fairfield, Ala., since 2006. He replaces Ronald Johnson, who resigned in December. Lucille Maugé, CAU's chief operating officer, has been serving as interim president and will continue to do so until French arrives in September.
"I am thankful and blessed to have the opportunity to lead another great institution and serve as the fifth president of Clark Atlanta University," French said in a statement. "CAU has strong faculty, students and academics. I'm optimistic about the University's next stage of growth and eager to build on the strong foundation CAU has established."
French, a native of Louisville, Ky., has a bachelor's degree from the University of Louisville, a law degree from Miles Law School and a doctoral degree in higher education from Jackson State University.
Miles College has 1,600 students and a six-year graduation rate of about 20%, federal statistics show. About 90% of its students receive Pell Grants, federal funding given to students based on financial need.
Clark Atlanta officials cited French's fundraising background, noting he surpassed prior records at Miles College, among the reasons he was hired. They also said French increased student access to educational funding and doubled the size of the existing campus with several key land acquisitions.
Article by Eric Stirgus