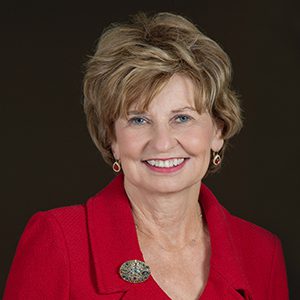 A resident of Clinton, MS, Garrett serves as the alderwoman-at-large for the city.
"I had previously served as executive director of the Mississippi Nurses Association and had founded the Mississippi Association of Nurse Practitioners," she said. "I also manage the Mississippi-Speech-Language Hearing Association. I served a 12-year term on the Board of Trustees of State Institutions of Higher Learning, gaining valuable educational experience."
In addition to teaching high school English and serving in a variety of leadership positions across multiple state professional associations, Garrett has dedicated many years to public service in local boards, agencies and community organizations. After earning a bachelor's degree in English from the Mississippi University for Women, Garrett went on to earn a master's degree in English from the University of Mississippi and a Ph.D. in Urban Higher Education from Jackson State University.
Explaining how she got involved with MSCRA, Garrett stated, "I had previously worked with John Morgan Hughes, the executive director and lobbyist for MSCRA, and he asked me to assume the executive director role, with the approval of the board, so that he could focus on legislative issues."
Garrett is excited for the new opportunities that MSCRA members will see under her leadership.
"I think there is tremendous potential for growing the association and enhancing the educational opportunities for its members," she said. "They will see their association grow and expand its benefits, including a new partnership with CARS. There will be more educational opportunities and an expanded Southern Automotive Repair Conference (SARC). We plan to expand and enhance the SARC Conference under our leadership and direction."
MSCRA's Board of Directors will host its next meeting on August 14 to look at the association's bylaws and discuss priorities for upcoming workshops and the SARC.