We are grateful to have you join us as we celebrate the legacy of Phillis Wheatley, Margaret Walker, and Black women writers who have changed the writing landscape as we know it. The Margaret Walker Center proudly hosts the 50th anniversary reconvening of the Phillis Wheatley Poetry Festival as we lift up this ongoing work of Black excellence through intergenerational conversations, scholarly analysis, and creative writing.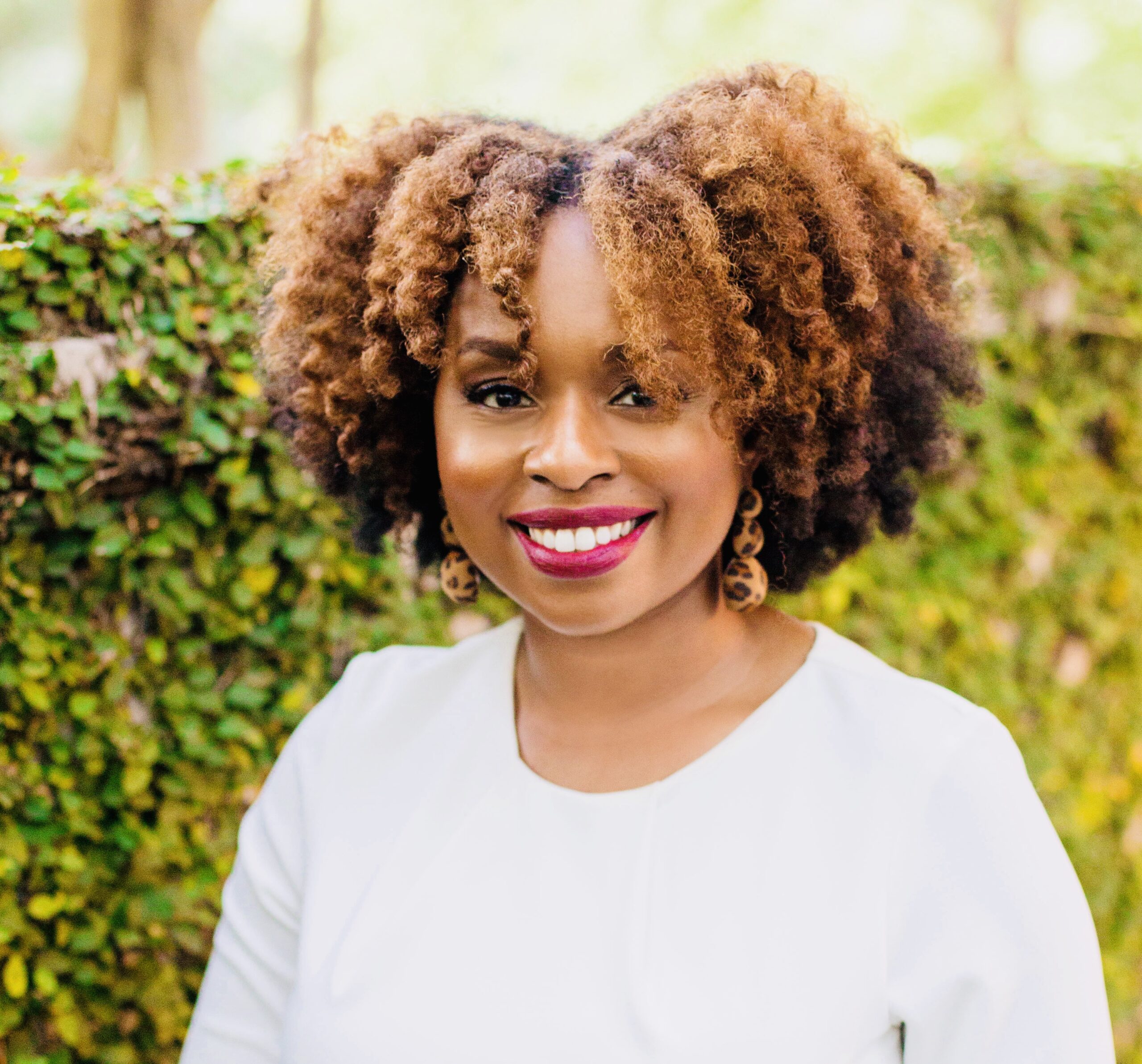 Dr. Ebony Lumumba is currently an associate professor of English at Jackson State University where she chairs the department of English, Foreign Languages, and Speech Communication and teaches courses in global and American literatures.  She received her Ph.D. in English Literature from the University of Mississippi, a Master of Arts in English from Georgia State University, and graduated Magna Cum Laude from Spelman College with a Bachelor of Arts in English. Dr. Lumumba specializes in postcolonial literatures of the Global South and Black mothering as resistance in her research, academic publications, and instruction.  She was named the 2013 Eudora Welty Research Fellow by the Mississippi Department of Archives and History and the Eudora Welty Foundation and was honored as Tougaloo College's Humanities Teacher of the Year in 2014.
Ebony is an active scholar with publications that include a chapter in From Uncle Tom's Cabin to The Help: Critical Perspectives on White-Authored Texts of Black Life; an article in the Eudora Welty Review titled "'Caught in the act of living'": Welty as a voyeur and witness of black life"; a chapter titled "The Matter of Black Lives in American Literature: Eudora Welty's Non-Fiction and Photography" in Teaching the Works of Eudora Welty: Twenty-first Century Approaches; and a chapter in the collection New Essays on Welty, Class, and Race titled "Demonstration of Life: Signifying for Social Justice in Eudora Welty's 'The Demonstrators'."  Her forthcoming book chapters include "Love This Flesh: Sensuality as a Trauma Response in Toni Morrison Novels" in The Routledge Companion to Toni Morrison and "Capturing Power: Black Women's Political and Economic Agency in Welty's Photography and Writing" in Eudora Welty, Multimedia Interactions, and Modernism. 
Dr. Lumumba is also an avid supporter of education and the arts. Her zeal for both is evinced in her participation in various community projects. She currently serves as a board member for the Foundation for Mississippi History, the Mississippi Humanities Council, The International Ballet Competition, the Mississippi Book Festival, the Mississippi Institute of Arts and Letters, and participates on the national advisory boards of the Eudora Welty Foundation and the Mississippi Museum of Art. She is the founder of Mothers Obtaining Justice and Opportunities (MOJO)—a non-profit organization that supports mothers pursuing undergraduate and graduate degrees and the owner and principal artist of OraAlease Designs—a line of stationary and original art that lifts the likenesses of Black women and girls.
Dr. Lumumba is happily married to her kindergarten classmate Chokwe Antar Lumumba—Honorable Mayor of Jackson, Mississippi—and the couple has two unbelievably adorable daughters, Alaké and Nubia.
Jesmyn Ward
MacArthur "Genius Grant" recipient and two-time National Book Award-winner Jesmyn Ward has been hailed as the standout writer of her generation, proving her "fearless and toughly lyrical" voice in novels, memoir, and nonfiction. Betsy Burton of the American Booksellers Association has called her "the new Toni Morrison." In 2017, she became the first woman and the first person of color to win two National Book Awards for Fiction—joining the ranks of William Faulkner, Saul Bellow, John Cheever, Philip Roth, and John Updike.
Ward's stories are largely set on the Gulf Coast of Mississippi, where she grew up and still lives. When Hurricane Katrina slammed into the Gulf Coast, Ward was forced to evacuate her rapidly flooding home. Her writing is deeply informed by the trauma of Katrina, not to mention its unimaginable social and economic repercussions. Her novel Salvage the Bones, winner of the 2011 National Book Award, is a troubling but ultimately empowering tale of familial bonds set amid the chaos of the hurricane. Likewise, Ward's debut novel, Where the Line Bleeds, depicts what Publishers Weekly calls "a world full of despair but not devoid of hope" in the aftermath of natural disaster.
A singular Southern odyssey that strikes at the heart of life in the rural South, Sing, Unburied, Sing, earned Ward a second National Book Award in 2017. Sing, Unburied, Sing is a road novel through Mississippi's past and present that explores the bonds of a family tested by racism and poverty. Margaret Atwood called it a "wrenching new novel…[that] digs deep into the not-buried heart of the American nightmare. A must!" Sing was named one of the 10 Best Books of 2017 by The New York Times and Time. The Washington Post and Publisher's Weekly also called Sing one of the year's best books, and the novel nominated for the PEN/Faulkner Award, the National Book Critics Circle Award, and the Aspen Words Literary Prize.
"Ward's [Sing, Unburied, Sing] is a true triple threat, expert in prose, human observation, and social commentary."
—Time
Ward's memoir, Men We Reaped, delves into the five years of Ward's life in which she lost five young men—to drugs, accidents, suicide, and the bad luck that follows poor people and people of color. Lauded by Kirkus Reviews as a "modern rejoinder to Black Like me [and] Beloved," Men We Reaped is a beautiful and painful homage to Ward's ghosts and the haunted yet hopeful place she calls home. Men We Reaped won the Heartland Prize and was a finalist for the National Book Critics Circle Award.
She is the also the editor of the critically acclaimed anthology The Fire This Time: A New Generation Speaks about Race, which NPR named one of the Best Books of 2016. Taking James Baldwin's 1963 examination of race in America, The Fire Next Time, as a jumping-off point, this groundbreaking collection features essays and poems about race from the most important voices of our time—including Edwidge Danticat, Natasha Trethewey, Isabel Wilkerson, Mitchell S. Jackson, Kiese Laymon, and Claudia Rankine.
In her talks, Ward shares her writing process and how her experiences growing up poor and Black in the South continue to influence her work. Ward's latest book, Navigate Your Stars, is an adaptation of her 2018 Tulane University Commencement speech that champions the value of hard work and the importance of respect for oneself and others. As she said in her acceptance speech at the 2011 National Book Awards, "I understood that I wanted to write about the experiences of the poor, and the Black and the rural people of the South, so that the culture that marginalized us for so long would see that our stories were as universal, our lives as fraught and lovely and important, as theirs."
Ward is a professor at Tulane University in New Orleans where she teaches creative writing. In 2016, she won the Strauss Living award, given every five years by the American Academy of Arts & Letters for literary excellence. In 2017, she was recognized with a MacArthur Foundation Genius Grant for her work "exploring the enduring bonds of community and familial love among poor African-Americans of the rural South against a landscape of circumscribed possibilities and lost potential." In 2018, she was recognized among Time's 100 Most Influential People, and she is the winner of the 2022 Library of Congress Prize for American Fiction.
Ward received her MFA in creative writing from the University of Michigan, where she won five Hopwood Awards for her fiction, essays, and drama. She held a Stegner Fellowship at Stanford University and served as the Grisham Writer in Residence at the University of Mississippi. A member of Black Artists for Freedom and a contributing editor for Vanity Fair, she is at work on two additional new books: a novel for adults set in New Orleans at the height of the American slave trade, and a young adult novel about a Black girl from the South with supernatural powers.
Alice Walker
Alice Walker is an internationally celebrated writer, poet and activist whose books include seven novels, four collections of short stories, four children's books, and volumes of essays and poetry.  She won the Pulitzer Prize in Fiction in 1983 and the National Book Award.
Walker has written many  bestsellers; among them, The Temple of My Familiar (a wisdom tale that originates in prehistory);  By The Light of My Father's Smile ( sexuality and forgiveness as paths of healing); Possessing the Secret of Joy (1992), which explores the effects of female genital mutilation on one woman's psyche as well as her body (she becomes a patient of a fictional Carl Jung). This novel led to the 1993 book and documentary film Warrior Marks: Female Genital Mutilation and the Sexual Blinding of Women, both collaborations with British-Indian filmmaker Pratibha Parmar, and We are the Ones We Have Been Waiting For: Inner Light in a Time of Darkness. (Meditations on spiritual and political issues).
Her other novels are: The Third Life of Grange Copeland (one family's struggle to survive the  sharecropping system – slavery under another name – in the South), Meridian (a spiritual biography of The Civil Rights Movement), The Color Purple (liberation from enforced, male dominant, religion and thought; also poses the question never asked by societies in which they occur:  what becomes of the children whose parents are lynched/assassinated?) and Now Is the Time To Open Your Heart (a couple on the verge of separating decides to live together,  fully in the present, despite  awareness of the universal unraveling of societies around the globe).
Her short story collections include: In Love & Trouble: Stories of Black Women  ( poor and marginalized women of color make choices reflecting their status in life) and You Can't Keep A Good Woman Down  (the spirit of woman rises with the smallest encouragement; one of our most valuable human contributions) and The Way Forward Is With A Broken Heart (after a painful divorce, a woman opens herself to the heartbreak offered by the world,  and loves the world enough to persevere).
There are seven volumes of poems. Among them: Once, Revolutionary Petunias, Horses Make a Landscape Look More Beautiful, Good Night, Willie Lee, I'll See You In the Morning, Her Blue Body Everything We Know, Absolute Trust In the Goodness of the Earth, Hard Times Require Furious Dancing, and The World Will Follow Joy: Turning Madness Into Flowers.
In Search of Our Mothers' Gardens: Womanist Prose examines the creative inheritance of one's maternal line, and how our own contributions,whether political, activist, or poetic connect on this foundation. Essays in Living By the Word  reflect Walker's Earth and Womanist based spirituality.  Anything We Love Can Be Saved:  A Writer's Activism ( explores activism as a source of inspiration), The Same River Twice: Honoring the Difficult chronicles the adventure of having a film made of her novel The Color Purple and weathering storms of censorship, banning, criticism, and verbal attack.
Her work has been translated into more than two dozen languages, and her books have sold more than fifteen million copies. Along with the Pulitzer Prize and the National Book Award, Walker, in 2006,  was honored as one of the inaugural inductees into the California Hall of Fame. In 2007, her archives were opened to the public at Emory University in her birth state of Georgia. In 2010 she presented the keynote address at The 11th Annual Steve Biko Lecture at the University of Cape Town, South Africa, where she met the beautiful sons of Steve Biko, and was awarded the Lennon/Ono Peace Grant in Reykjavik, Iceland, where she met John Lennon and Yoko Ono's "beautiful boy" Sean Lennon. (Walker donated this latter award to an orphanage for the children of AIDS victims in East Africa, The Margaret Okari Foundation in Kisi, Kenya).  She served as jurist  (2010 and 2012)for two sessions of The Russell Tribunal on Palestine.  In Cape Town, South Africa, and NYC, New York.
Recent works are: Overcoming Speechlessness: A Poet Encounters the Horror in Rwanda, Eastern Congo and Palestine/Israel; Hard Times Require Furious Dancing; The World Has Changed: Conversations with Alice Walker; and The Chicken Chronicles: Sitting With the Angels Who Have Returned With My Memories, a Memoir. She also writes regularly on her blog site at alicewalkersgarden.com.
Two new books were presented in Spring of 2013:  The Cushion in the Road:  Meditation and Wandering as the Whole World Awakens to Being in Harm's Way; and The World Will Follow Joy: Turning Madness into Flowers,  poems.
Walker has been an activist all of her adult life, and believes that learning to extend the range of our compassion is activity and work available to all. She is a staunch defender not only of human rights, but of the rights of all living beings. She is one of the world's most prolific writers, yet continues to travel the world to literally stand on the side of the poor, and the economically, spiritually and politically oppressed. She also stands, however, on the side of the revolutionaries, teachers and leaders who seek change and transformation of the world. Upon returning from Gaza in 2008, Walker said, "Going to Gaza was our opportunity to remind the people of Gaza and ourselves that we belong to the same world: the world where grief is not only acknowledged, but shared; where we see injustice and call it by its name; where we see suffering and know the one who stands and sees is also harmed, but not nearly so much as the one who stands and sees and says and does nothing."
Alice Walker was awarded the Mahmoud Darwish Literary Prize for Fiction 2016.
Angie Thomas
Angie Thomas was born and raised in Mississippi, but now calls Atlanta her home. She is a former teen rapper whose greatest accomplishment was an article about her in Right-On Magazine. She holds a BFA in Creative Writing from Belhaven University and an unofficial degree in Hip Hop. She can also still rap if needed.
Angie is an inaugural winner of the Walter Dean Myers Grant 2015, awarded by We Need Diverse Books. Her debut novel, THE HATE U GIVE, started as a senior project in college. It was later acquired by the Balzer+Bray imprint of HarperCollins Publishers in a 13-publisher auction and debuted at #1 on the New York Times bestseller list, winning the ALA's William C. Morris Debut Award and the Boston Globe-Horn Book Award (USA), the Waterstones Children's Book Prize (UK), and the Deutscher Jugendliterapreis (Germany). THE HATE U GIVE was adapted into a critically acclaimed film from Fox 2000, starring Amandla Stenberg and directed by George Tillman, Jr.
Angie's second novel, ON THE COME UP, is a #1 New York Times bestseller as well, and a film is in development with Paramount Pictures with Angie acting as a producer. In 2020, Angie released FIND YOUR VOICE: A Guided Journal to Writing Your Truth as a tool to help aspiring writers tell their stories. In 2021, Angie returned to the world of Garden Heights with CONCRETE ROSE, a prequel to THE HATE U GIVE focused on seventeen-year-old Maverick Carter that debuted at #1 on the New York Times bestseller list.
Sonia Sanchez
Sonia Sanchez was born Wilsonia Benita Driver on September 9, 1934, in Birmingham, Alabama. After her mother died in childbirth a year later, Sanchez lived with her paternal grandmother and other relatives for several years. In 1943, she moved to Harlem with her sister to live with their father and his third wife. She married and divorced Albert Sanchez, a Puerto Rican immigrant whose surname she kept. She was also married for two years to Etheridge Knight.
Sanchez earned a BA in political science from Hunter College in 1955. She also did postgraduate work at New York University and studied poetry with Louise Bogan. Sanchez formed a writers' workshop in Greenwich Village, attended by such poets as Amiri Baraka (LeRoi Jones), Haki R. Madhubuti (Don L. Lee), and Larry Neal. Along with Knight, Madhubuti, and Nikki Giovanni, she formed the "Broadside Quartet" of young poets, introduced and promoted by Dudley Randall.
During the early 1960s, Sanchez was an integrationist, supporting the philosophy of the Congress of Racial Equality (CORE). But after considering the ideas of Black Muslim leader Malcolm X, who believed Black people would never be truly accepted by white people in the United States, she focused more on her Black heritage from a separatist point of view.
Sanchez is the author of over twenty volumes of poetry, including Collected Poems (Beacon Press, 2021); Morning Haiku (Beacon Press, 2010); Shake Loose My Skin: New and Selected Poems (Beacon Press, 1999); Does your house have lions? (Beacon Press, 1995), which was nominated for both the NAACP Image and National Book Critics Circle Award; Homegirls & Handgrenades (White Pine Press, 1984), which won an American Book Award from the Before Columbus Foundation; I've Been a Woman: New and Selected Poems (Third World Press, 1978); A Blues Book for Blue Black Magical Women (Broadside Press, 1973); Love Poems (Third Press, 1973); We a BaddDDD People (Broadside Press, 1970); and Homecoming (Broadside Press, 1969).
Her published plays are Black Cats Back and Uneasy Landings (1995); I'm Black When I'm Singing, I'm Blue When I Ain't (1982); Malcolm Man/Don't Live Here No Mo' (1979); Uh Huh: But How Do It Free Us? (1974); Dirty Hearts '72 (1973); The Bronx Is Next (1970); and Sister Son/ji (1969).
Sanchez's books for children include A Sound Investment and Other Stories (Third World Press, 1980); The Adventures of Fat Head, Small Head, and Square Head (Third Press Review of Books, 1973); and It's a New Day: Poems for Young Brothas and Sistuhs (Broadside Press, 1971). She has also edited two anthologies: We Be Word Sorcerers: Twenty-five Stories by Black Americans (Bantam Books, 1973) and Three Hundred Sixty Degrees of Blackness Comin' at You (Broadside, 1971).
Among the many honors she has received are the Robert Creeley Award, the Frost Medal, the Community Service Award from the National Black Caucus of State Legislators, the Lucretia Mott Award, the Outstanding Arts Award from the Pennsylvania Coalition of 100 Black Women, the Peace and Freedom Award from Women International League for Peace and Freedom, the Pennsylvania Governor's Award for Excellence in the Humanities, a National Endowment for the Arts Award, and a Pew Fellowship in the Arts. In 2018, she received the Wallace Stevens Award, given annually to recognize outstanding and proven mastery in the art of poetry. In 2022, Sanchez was the recipient of both the Edward MacDowell Medal and the Jackson Poetry Prize.
Sanchez began teaching in the Bay Area in 1965 and was a pioneer in developing Black studies courses at what is now San Francisco State University, where she was an instructor from 1968–69. She has lectured at more than five hundred universities and colleges in the United States and had traveled extensively, reading her poetry in parts of Africa, Cuba, England, the Caribbean, Australia, Nicaragua, the People's Republic of China, Norway, and Canada. She was the first presidential fellow at Temple University, where she began teaching in 1977, and held the Laura Carnell Chair in English there until her retirement in 1999. She lives in Philadelphia.
Nikole Hannah-Jones
Nikole Hannah-Jones is the Pulitzer Prize-winning creator of the 1619 Project and a staff writer at The New York Times Magazine. The book version of The 1619 Project was an instant #1 New York Times bestseller. Hannah-Jones has spent her career investigating racial inequality and injustice, and her reporting has earned her the MacArthur Fellowship, known as the Genius grant, a Peabody Award, two George Polk Awards and the National Magazine Award three times. She also serves as the Knight Chair of Race and Journalism at Howard University, where she is founding the Center for Journalism & Democracy. Hannah-Jones is also the co-founder of the Ida B. Wells Society for Investigative Reporting, which seeks to increase the number of investigative reporters and editors of color, and this year she opened the 1619 Freedom School, a free, afterschool literacy program in her hometown of Waterloo, Iowa. Hannah-Jones holds a Master of Arts in Mass Communication from the University of North Carolina at Chapel Hill and earned her BA in History and African American studies from the University of Notre Dame.
Tonea Stewart
Actress and Professor, Dr. Tonea Stewart, a native of Greenwood, Mississippi, has lived in Montgomery Alabama since 1990. She is a professional actress, play director, national museum exhibit director, tenured Professor and retired as Dean of the College of Visual & Performing Arts at Alabama State University.
She was the first African American female to receive a doctorate from the FSU school of Theatre and the first McKnight Doctoral Fellow in Theatre Arts. During her study at FSU, Tonea also received a fellowship from the National Endowment for the Humanities. As an actress, Tonea is perhaps best known for her recurring role of "Miss Etta Kibbee" on in "The Heat of the Night".
She earned an NAACP Image Award nomination for her role in the film adaptation of John Grisham's A Time to Kill and a New York World Festival Gold Medal Award for the narration of Public Radio International's series "Remembering Slavery." 
Tonea began her acting career in 1969 and became the first African American to direct and star in a leading role on stage at New Stage Theatre, the most prestigious equity theater in Mississippi. Since then, she has directed major museum exhibitions such as the Rosa Parks Museum, African American Museum of Philadelphia, Pennsylvania and The International Civil Rights Museum in Greensboro, N.C. 
Stewart has performed in Canada, Mexico, South Korea, Scotland, Turkey and throughout the United States, including Carnegie Hall and the Kennedy Center. Her screen and television credits include: A Time To Kill, The Rosa Parks Story, Tyler Perry's "Ruthless", Mississippi Burning, Invasion of the Body Snatchers III, Issa Rae's Rap Shit, Living Large, My Stepson/ My Lover, Walker, Texas Ranger, Memphis Beat Matlock, Leave of Absence, I Know Why the Caged Bird Sings, ER, Touched by an Angel, Mississippi Damned, The Wronged Man, and soon to be released Irv Gotti's We Made It In America.
Tonea has served as spokesperson for "One Church, One Child" of Alabama and for NOSAP, a Texas based organization aimed at youth development. She was inducted into the National Black College Alumni Hall of Fame and she holds honorary doctorates from Buena Vista University in Storm Lake, Iowa, Talledega College in Talledega, Alabama., Jarvis Christian College in Hawkins, Texas and Tuskegee University in Tuskegee, Alabama.
Tonea is a member of the Order of The Golden Circle, a life member of the NAACP, SCLC, Zeta Phi Beta Sorority, Inc. and a dedicated member of Hutchinson Missionary Baptist church. She is married to Dr. Allen Stewart. They have three children and five grandchildren.
Eve Ewing
Dr. Eve L. Ewing is a writer, scholar, and cultural organizer from Chicago. She is the award-winning author of four books: the poetry collections Electric Arches and 1919, the nonfiction work Ghosts in the Schoolyard: Racism and School Closings on Chicago's South Side, and a novel for young readers, Maya and the Robot. She is the co-author (with Nate Marshall) of the play No Blue Memories: The Life of Gwendolyn Brooks. She has written several projects for Marvel Comics, most notably the Ironheart series, and is currently at the helm of Black Panther. Ewing is an associate professor in the Department of Race, Diaspora, and Indigeneity at the University of Chicago. Her work has been published in The New Yorker, The Atlantic, The New York Times, and many other venues. Currently she is working on her next book, Original Sins: The (Mis)education of Black and Native Children and the Construction of American Racism, which will be published by One World.
Charlayne Hunter-Gault
Award-winning journalist, author, and school desegregation pioneer Charlayne Hunter-Gault was born on February 27, 1942, in Due West, South Carolina, to Charles and Althea Hunter. Because her father, a chaplain in the United States Army, was often re-assigned, Hunter-Gault and her siblings attended schools in California, Indiana, Ohio, Georgia and Alaska. Hunter-Gault graduated third in her class from Atlanta's Henry McNeal Turner High School in 1960. Backed by a group of black businessmen and accompanied by fellow student Hamilton Holmes, Hunter-Gault applied for admission to the segregated University of Georgia. Initially denied admittance, she enrolled at Wayne State University in Detroit, but Constance Baker Motley of the NAACP Legal Defense Fund and a group of Atlanta lawyers won her admittance to the University of Georgia in January of 1961. Hunter-Gault transcended the expected racial hostility, served a summer internship with the Louisville Times and graduated with her B.A. degree in journalism in 1963.
That same year, Hunter-Gault accepted a job as an editorial assistant with the New Yorker magazine. She won a Russell Sage Fellowship for a year and then served as a reporter and evening anchor for WRC-TV in Washington, D.C. She returned to print journalism by accepting a post with the New York Times in 1968, establishing the newspaper's Harlem bureau. In 1978, Hunter-Gault joined PBS's McNeil-Lehrer Newshour where she served as national correspondent and filled in as an anchor. She joined NPR in 1997 as chief correspondent in Africa. In 1999, Hunter-Gault became the Johannesburg, South Africa bureau chief for CNN.
Hunter-Gault has received numerous awards for journalism including two National News and Documentary Emmy Awards and two George Foster Peabody Awards. She has been recognized by the National Urban Coalition and the American Women in Radio and Television. Named Journalist of the Year by the National Association of Black Journalists, Hunter-Gault has written articles for Essence, Ms., Life, and Saturday Review. Her courage as a pioneer integrationist has been chronicled by Calvin Trillen and recognized by the University of Georgia, where a hall is named for her and fellow student Hamilton Holmes. Her autobiography, In My Place, was published in 1992. Hunter-Gault's exploration of modern Africa, entitled New News out of Africa: Uncovering Africa's Renaissance, was published in 2006.
Hunter-Gault is the mother of a grown son and daughter and currently lives in South Africa with her husband, banker Ron Gault.
Imani Perry
Born just nine years after the 16th Street Baptist Church bombing in Birmingham, Alabama, Imani Perry was instilled from an early age with a strong instinct for justice and progressive change. The rich interplay between history, race, law, and culture continues to inform her work as a critically-acclaimed author and the Hughes-Rogers Professor of African American Studies at Princeton University.
Perry's work reflects the deeply complex history of Black thought, art, and imagination. It is also informed by her background as a legal historian and her understanding of the racial inequality embedded in American law. Her latest book, National Book Award-winner South to America: A Journey Below the Mason Dixon to Understand the Soul of a Nation, is a narrative journey through the American South, positioning it as the heart of the American experiment for better and worse. In looking at the South through a historic, personal, and anecdotal lens, Perry asserts that if we do indeed want to build a more humane future for the United States, we must center our concern below the Mason-Dixon Line. A "rich and imaginative tour of a crucial piece of America" (Publishers Weekly), South by America defies classification. In her New York Times book review, Tayari Jones writes, "Any attempt to classify this ambitious work, which straddles genre, kicks down the fourth wall, dances with poetry, engages with literary criticism and flits from journalism to memoir to academic writing—well, that's a fool's errand and only undermines this insightful, ambitious and moving project…. An essential meditation on the South, its relationship to American culture—even Americanness itself…. This work—and I use the term for both Perry's labor and its fruit — is determined to provoke a return to the other legacy of the South, the ever-urgent struggle toward freedom." South to America was named a best book of 2022 by the New Yorker, Time, Kirkus, and Oprah Daily.
Her book Breathe: A Letter to My Sons explores the terror, grace, and beauty of coming of age as a Black person in contemporary America and what it means to parent our children in a persistently unjust world. Conceived as a letter to her young sons, this "uplifting and often lyrical meditation on living" (Booklist, starred review) offers compassion, dignity, and resilience as a balm to all Black children facing a world rife with racial hatred. As The New York Times noted, "Breathe is a parent's unflinching demand, born of inherited trauma and love, for her children's right simply to be possible." The book was a finalist for the 2020 Chautauqua Prize and a finalist for the NAACP Image Award for Excellence in Nonfiction.
Looking for Lorraine: The Radiant and Radical Life of Lorraine Hansberry is a revealing biography of one of the most gifted and charismatic—yet least understood—Black artists and intellectuals of the twentieth century. Although best-known for her seminal work A Raisin in the Sun, Lorraine Hansberry, who died at thirty-four, was by all accounts a force of nature with an unflinching commitment to social justice. Looking for Lorraine paints a "richly dimensional portrait" (Booklist, starred review) of the artist contending with exploitation, racism, patriarchy, and homophobia. As Library Journal noted in their starred review, "a must-read for fans of black and queer history, literary, biography, and women's history." A 2018 notable book by the New York Times, the book received the PEN/Jacqueline Bograd Weld Award for Biography; the Phi Beta Kappa Christian Gauss Award for Outstanding Work in Literary Scholarship; and the Lambda Literary Award for LGBTQ Nonfiction, among other honors.
In each of her previous works of scholarship, Perry endeavors to apply the lessons of modern history to our present struggle, whether to challenge or to celebrate. May We Forever Stand traces the history of the Black National Anthem; More Beautiful and More Terrible: The Embrace and Transcendence of Racial Inequality in the United States is an examination of contemporary practices of racial inequality that persist despite formal declarations of racial equality; Vexy Thing: On Gender and Liberation is a work of critical theory that traces the thread of modern patriarchy from the transatlantic slave trade and the age of conquest through the present day; Prophets of the Hood: Politics and Poetics in Hip Hop engages with the artistry, politics, and culture of hip hop.
Perry's writing has appeared in The New York Times, The Atlantic, New York Magazine, and Harper's, among other publications. Future planned projects include an examination of African American theories of law and justice, and a meditation on the color blue in Black life. She earned her Ph.D. in American Studies from Harvard University, a JD from Harvard Law School, an LLM from Georgetown University Law Center and a BA from Yale College in Literature and American Studies.
Perry is a member of Black Artists for Freedom. She lives outside Philadelphia with her two sons.
Paula Giddings
Paula J. Giddings is Elizabeth A. Woodson 1922 Professor Emerita of Africana Studies. She is the author of When and Where I Enter: The Impact of Black Women on Race and Sex in America; In Search of Sisterhood: Delta Sigma Theta and the Challenge of the Black Sorority Movement; and, most recently, the biography of anti-lynching activist Ida B. Wells, Ida: A Sword Among Lions, which won The Los Angeles Times Book Prize for Biography and was a finalist for the National Book Critics Circle award.
Ida was deemed one of the best books of 2008 by The Washington Post and the Chicago Tribune, and earned the first inaugural John Hope Franklin Research Center Book Award presented by the Duke University Libraries. The book also won the Letitia Woods Brown Book Award from the Association of Black Women Historians and the Outstanding Book Award from the Gustavas Myers Center for the Study of Bigotry and Human Rights.
Giddings is also the editor of Burning All Illusions, an anthology of articles on race published by The Nation magazine from 1867 to 2000.
She is a former book editor and journalist who has written extensively on international and national issues and has been published by The Washington Post, The New York Times, The Philadelphia Inquirer, Jeune Afrique (Paris), The Nation, and Sage: A Scholarly Journal on Black Women, among other publications.
Before attaining the position of professor of Africana studies at Smith College, Giddings had taught at Spelman College, where she was a United Negro Fund Distinguished Scholar; Douglass College/Rutgers University, as the Laurie Chair in Women's Studies; and Princeton and Duke universities.
Giddings joined Smith College in 2001. She served as the editor of Meridians, feminism, race, transnationalism, a peer-reviewed feminist, interdisciplinary journal that provides a forum for the finest scholarship and creative work by and about women of color in U.S. and international contexts. She also served as the department chair and honors thesis adviser for the department of Africana studies. In 2017, Giddings was elected to the American Academy of Arts and Sciences. 
Vinie Burrows
Vinie Burrows (née Harrison; born November 15, 1924) is an award-winning Broadway actress.
Vinie Burrows graduated from Harlem High School at the age of 15, having already begun her career as a child actress on radio and on stage when she appeared the Broadway play The Wisteria Trees. She later chose to create her own plays and one-woman shows because she felt that the roles available for black women were those of a "Mammie" or "lady of the evening." Many of her productions were seen on Broadway and in over 6,000 theaters and other venues across four continents.
Burrows won the Paul Robeson Award in 1986. In 2014, Burrows received an award from the International Communications Association and AUDELCO for her Outstanding Contribution to the Arts and the Community.
Maryemma Graham
Maryemma Graham is University Distinguished Professor in the Department of English at the University of Kansas. In 1983 she founded the Project on the History of Black Writing, which has been at the University of Kansas since 1999.   With 10 published books, including The Cambridge History of African American Literature with Jerry W. Ward, Jr. (2011), The Cambridge Companion to the African American Novel (2004), Fields Watered with Blood: Critical Essays on Margaret Walker (2002), Teaching African American Literature: Theory and Practice (1998), and The Complete Poems of Frances E.W. Harper (1988) and more than 100 essays, book chapters, and creative works, she will publish with support from the Hall Center for the Humanities the translingual volume Toni Morrison: Au delà du visible ordinaire/Beyond the Visible and Ordinary with co-editors Andrée-Anne Kekeh  (Université Paris 8) and Janis A. Mayes (Syracuse University) in 2014 and The House Where My Soul Lives: The Life of Margaret Walker in 2015. Her public humanities initiatives and international projects since her arrival at KU include The Langston Hughes National Poetry Project, 2002-2005, the Language Matters teaching initiative for the Toni Morrison Society 2003-2010, the Haiti Research Initiative 2011, and "Don't Deny My Voice," whose first summer institute on African American poetry was held in 2013. Graham has been a John Hope Franklin Fellow at the National Humanities Center, an American Council of Learned Societies Fellow, a Ford and Mellon Fellow and has received more than 15 grants from the National Endowment for the Humanities. In addition to African American literature and culture, Graham teaches course in genre studies (the novel and autobiography), Inter American Studies (transnationalism, the Global South) and is an active proponent of the digital humanities.
Joanne Gabbin
A professor of English at James Madison University, Joanne V. Gabbin was the director of the JMU Honors Program when she hosted the premier Furious Flower Poetry Conference in 1994, which was the first academic conference on Black poetry. She continued to invite Black poets and other scholars to the JMU campus under the auspices of the Honors Program (calling these guest lectures and readings Furious Flower events), and in 2005, after the grand success of another major Furious Flower Poetry Conference in 2004, JMU formally established the Furious Flower Poetry Center, the first and at the time only academic center devoted to Black poetry. Dr. Gabbin left her beloved position with the Honors Program to become executive director of the new center. Since then, Gabbin has served as a visionary leader, building key relationships with scholars, poets, and corporate partners, as well as conceiving, overseeing, and fundraising for special projects and events.
She is the author of Sterling A. Brown: Building the Black Aesthetic Tradition, editor of Furious Flower: African American Poetry From the Black Arts Movement to the Present and The Furious Flowering of African American Poetry, and executive producer of the Furious Flower video and DVD series. She is also founder and organizer of the Wintergreen Women Writers' Collective, owner of the 150 Franklin Street Gallery in Harrisonburg, Virginia, and author of the children's book, I Bet She Called Me Sugar Plum.
A dedicated teacher and scholar, Dr. Gabbin has received numerous awards for excellence in teaching and scholarship. Among them are the College Language Association Creative Scholarship Award for her book Sterling A. Brown (1986), the James Madison University Faculty Women's Caucus and Women's Resource Network for Scholarship (1988), and the Outstanding Faculty Award, Virginia State Council of Higher Education. Recently, Dr. Gabbin was the recipient of two faculty awards: the Provost's Award for Distinguished Service and the JMU Alumni Distinguished Faculty Award. In the fall of 2016, the JMU Office of Sponsored Programs recognized her success with external funders with a Lifetime Achievement Award.
In October 2005, Dr. Gabbin was inducted into the International Literary Hall of Fame for Writers of African Descent.
Shelly Lowe
Shelly C. Lowe is Chair of the National Endowment for the Humanities. Lowe is a citizen of the Navajo Nation and grew up on the Navajo Reservation in Ganado, Arizona. From 2015 to 2022 she served as a member of the National Council on the Humanities, the 26-member advisory body to NEH, an appointment she received from President Obama. Lowe's career in higher education has included roles as Executive Director of the Harvard University Native American Program, Assistant Dean in the Yale College Dean's Office, and Director of the Native American Cultural Center at Yale University. Prior to these positions, she spent six years as the Graduate Education Program Facilitator for the American Indian Studies Programs at the University of Arizona.
Lowe has served in a variety of leadership roles nationally, most recently as a member of the University of Arizona Alumni Association Governing Board and of the Challenge Leadership Group for the MIT Solve Indigenous Communities Fellowship. She has served on the board of the National Indian Education Association and as a trustee on the board for the National Museum of the American Indian.
Lowe holds a Bachelor of Arts in Sociology, a Master of Arts in American Indian Studies, and has completed doctoral coursework in Higher Education from the University of Arizona.
Maria Rosario Jackson
For more than 25 years, Dr. Maria Rosario Jackson's work has focused on understanding and elevating arts, culture, and design as critical elements of healthy communities. Her work blends social science and arts- and humanities-based approaches to comprehensive community revitalization, systems change, the dynamics of race and ethnicity, and the roles of arts and culture in communities. After confirmation by the U.S. Senate in December 2021, Dr. Jackson became the 13th chair of the National Endowment for the Arts in January 2022. With this historic appointment, Dr. Jackson is the first African American and Mexican American woman to serve as chair of the NEA.
Dr. Jackson has a long career in strategic planning, policy research and evaluation with philanthropy, government, and nonprofit organizations. She has served as an advisor on philanthropic programs and investments at national, regional, and local foundations. 
Dr. Jackson is currently on leave from Arizona State University, where she is a tenured Institute Professor in the Herberger Institute for Design and the Arts. In that role, she has led the Studio for Creativity, Place and Equitable Communities and held an appointment in the Watts College of Public Service and Community Solutions (2017-2022). For almost ten years, she also served as a senior advisor for Arts and Culture and Strategic Learning, Research and Evaluation at the Kresge Foundation. 
For 18 years, Dr. Jackson worked at the Urban Institute, a Washington, DC-based national public policy research organization. While there, she was a senior research associate in the Metropolitan Housing and Communities Policy Center and the founding director of the Urban Institute's Culture, Creativity and Communities Program.
Dr. Jackson was appointed to the National Council on the Arts by President Barack Obama in 2012 where she served until becoming chair of the NEA. Dr. Jackson was co-chair of the County of Los Angeles Cultural Equity and Inclusion Initiative and, most recently, served on the advisory boards of the Smithsonian Center for Folklife and Cultural Heritage, the Equity Center at the University of Virginia, the Strong, Prosperous and Resilient Communities Challenge (SPARCC), and L.A. Commons, an arts intermediary organization focused on bridging communities through stories and creative practice. She served on the board of directors of the Performing Arts Center of Los Angeles County (The Music Center), the Association of Arts Administration Educators, and the Alliance for California Traditional Arts. 
A graduate of the University of California, Los Angeles (UCLA) with a doctorate in urban planning, Dr. Jackson holds a master of public administration degree from the University of Southern California. Dr. Jackson grew up in South Los Angeles and, as a child, spent summers in her mother's hometown of Mexico City and visited her father's home state of Ohio. Her love of the arts stems from her parents, who encouraged Dr. Jackson and her brother to learn about the richness of their cultures through the arts. She lived in Washington, DC for 20 years and currently resides in her native Los Angeles with her husband, David K. Riddick, and in Phoenix, Arizona. She is a member of Alpha Kappa Alpha Sorority, Inc.
Dana Williams
Dana A. Williams is Professor of African American Literature and Dean of the Graduate School at Howard University. She is first Vice-President of the Modern Languages Association, past president of the College Language Association, and president of the Toni Morrison Society. She serves on the board of advisors for several literary arts organizations, including the Hurston/Wright Foundation, the Furious Flower Poetry Center, and the Center for Black Literature at Medgar Evers College. She is the author or editor of four books in African American literature and is currently completing Toni at Random, a book that examines Toni Morrison's editorship at Random House Publishing Company. It will be published by Harper/Amistad fall 2024. Jackson State University is designated as a "higher research activity" institution by the Carnegie Foundation.
Jackson State University | 1400 John R. Lynch Street | Jackson, MS 39217 | 601-979-2282
A Military-Friendly University