Mr. Eric D. Griffith has defended his doctoral dissertation (title: A Comparative Analysis of Municipal Income Tax in Birmingham, Louisville, and St. Louis: A Case Study of Possible Implementation in Jackson, MS) on March 23, 2022.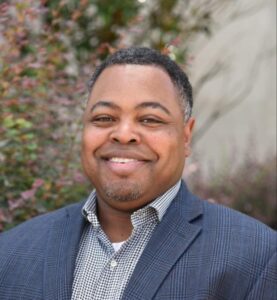 The City of Jackson, MS, continues to have a population decline due to the migration to suburbs. As the population
leaves, so does the tax base. As the population leaves, so does the tax base. Many of these lost residents are more
educated and have higher incomes, which has left Jackson in the position of providing services to a declining tax
base. This study explores the impact of a municipal tax on commuters of similar cities that have implemented
them in Birmingham, Louisville, and St. Louis for possible implementation in Jackson, MS. It analyzed the impact
of the tax on the cities' employment, population, median income, GDP, and housing utilizing the statistical technique of MANOVA. The findings were mixed but sufficient to recommend that city should seek adoption of the policy.
Professor Johnny Gilleylen served as the committee chair and the dissertation advisor.
Professors Gloria Billingsley, Chester Robinson,  Ester Stokes, and Tayla Thomas served as the committee members.
Congratulations, Dr. Griffith !!!!!