Dr. Lawren M. Long, who obtained her Ph.D. degree from the JSU Dept of Public Policy & Administ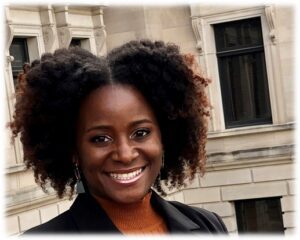 ration in the Spring of 2020, is now
the Director of Eric Holder Public Policy Program, as well as an Assistant Professor of Political Science at Tougaloo College, Jackson, Mississippi.
Her dissertation (topic: Evaluating the Impacts of the Healthy, Hunger-Free Kids Act of 2020 (HHFKA) on Childhood Obesity) has analyzed the impacts of the federal registration on K-12 students' obesity trends across the nation, employing the pre-post interrupted time series analysis. Professor Johnny Gilleylen served as the dissertation advisor and the committee chair of her dissertation.
Congratulations, Professor Long!!!!!