The Pi Alpha Alpha is the National Honor Society for Public Affairs and Administration. The Pi Alpha Alpha Induction Ceremony was held at the JSU downtown campus on June 25, 2022.
Twelve students (ten for PhD. and two for MPPA) were recognized and inducted. The Ph.D. students are Dr. LaTonya Curley, Dr. Keesha Davis, Dr. Kelsi Gilleylen-Huggins, Dr. Lawren Long, Dr. Debra Monroe-Lax, and Dr. Yolanda N. McDuffey, Dr. Udensi Udensi, Dr. Adrieme Walker, Dr. Kafond Wilder, and Dr. Zameshia Williams. The MPPA students are Mr. Ronnie Fulgham and Ms. Jennifer Lee.
Multiple universities in Mississippi have been offering graduate programs in Public Policy and Public Administration. Only the MSU and JSU have been providing the NASPAA-accredited Master programs (https://www.naspaa.org/accreditation) and offering the opportunity of the Pi Alpha Alpha induction (https://pialphaalpha.org/)
Congratulations to the newly inducted graduates!!!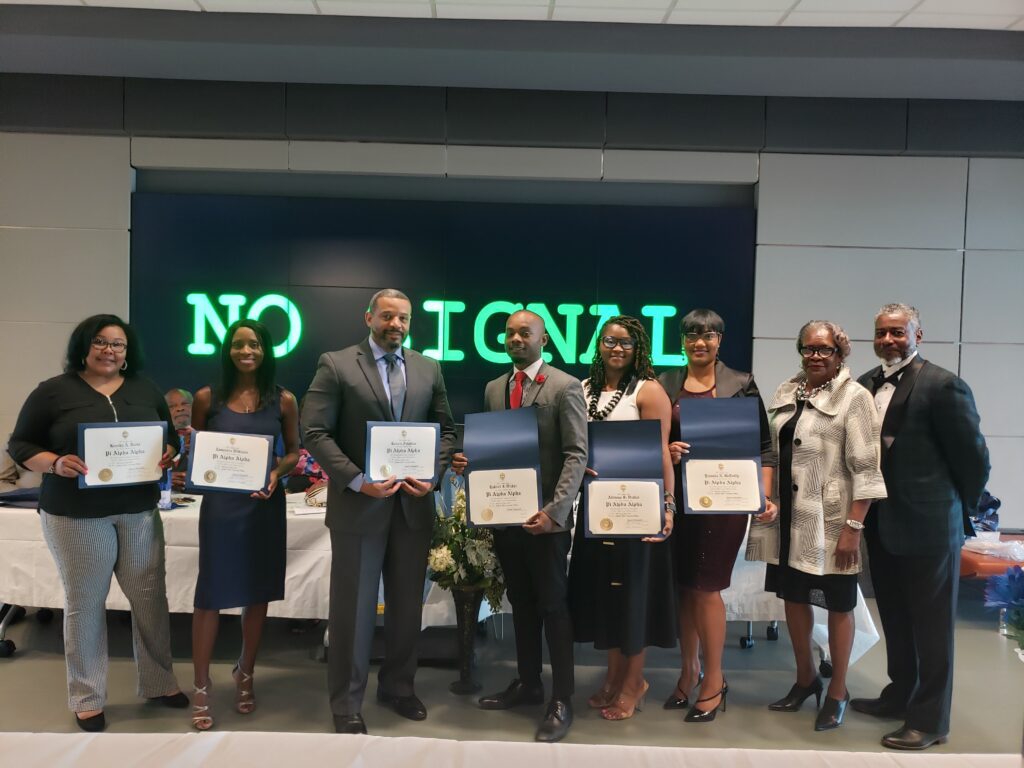 (From the left in pic: Dr. Keesha A. Davis, Dr. Debra Monroe-Lax, Mr. Ronnie Fulgham, Dr. Kafond Wilder, Dr. Adrime Walker, Dr. Yolanda McDuffey, Professor Ester Stokes, and Professor Johnny Gilleylen)