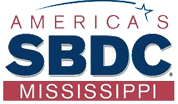 Welcome to the Jackson State University – Small Business Development Center and thank you for your interest.   
The JSU – SBDC is part of a network of Small Business Development Centers across the nation bringing expert business knowledge to small businesses at no cost.  The Vision and Mission of the JSU-SBDC is:
Vision – "to transform Mississippi one business at a time".
Mission – to provide high quality technical assistance to aspiring business owners with the goal of getting businesses open or expanded on a sound business and financial footing.
We have a business library that covers a wide range of business related topics and other resources. Also, clients can access demographic and industry data to help develop their business plan. 
We have knowledgeable and experienced business counselors who assist in making a business dream become reality. We offer workshops on a monthly basis which provide valuable information for starting and planning a business.  
Register to attend a workshop or to schedule a confidential counseling session at our network website – www.mssbdc.org.  Registration to attend a workshop is essential to ensure we have enough materials for all attendees and seating is limited.  
We look forward to hearing from you soon or seeing you in one of the workshops.
The JSU-SBDC program is funded in part through a cooperative agreement with the U.S. Small Business Administration and extended to the public on a non-discriminatory basis. SBA cannot endorse any products, opinions or services of any external parties or activities. Reasonable accommodations for persons with disabilities will be made if requested two weeks in advance. Contact: JSU – SBDC at 601-979-1100 or via the website – www.mssbdc.org.