V. Lynn Evans, '75
March 11th, 2017 by giving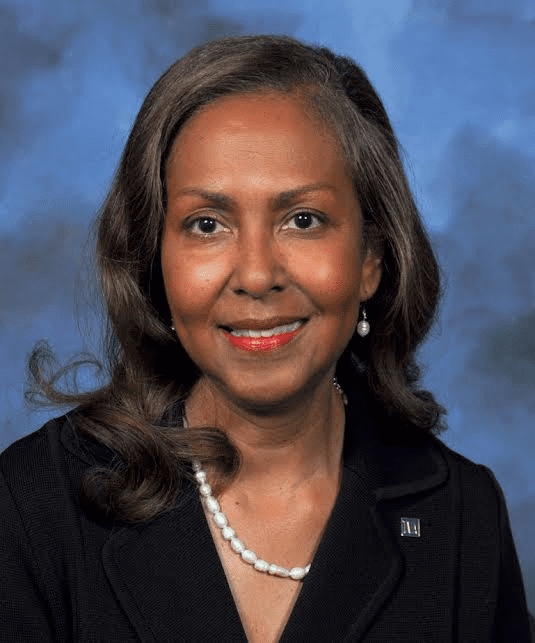 V. Lynn Evans is chair of the board of directors for the Tennessee Valley Authority (TVA). The TVA is a corporate agency of the United States that provides electricity for business customers and local power distributors serving more than 9 million people in parts of seven southeastern states. Evans is the first female, the first African American, and the first Memphian to serve as chair in TVA's 83-year history.
A native of Anguilla, Miss., Evans was nominated for the TVA board by President Obama in September 2012, and unanimously confirmed by the U S Senate in January, 2013. She currently serves on the board's Audit, Risk, and Regulation Committee (committee chair from 2014 – 2017), Nuclear Oversight Committee, and External Relations Committee. She previously served on the board's People and Performance Committee.
Evans owns V. Lynn Evans, CPA, a certified public accounting and consulting firm in Memphis, TN. Prior to joining the TVA board, she served on the Memphis Light, Gas & Water board of commissioners, the nation's largest three-service public utility, from 2004 to 2013 (serving as board chair from 2008 to 2009). She has also served on the board of directors of First Alliance Bank in Memphis, Tennessee, since its inception in 1998.
Evans is a member of the American Institute of Certified Public Accountants, Tennessee Society of Certified Public Accountants, Black Business Association, and the International Women's Forum. She is a graduate of Leadership Memphis.
Evans holds a Bachelor of Science degree in Accounting from Jackson State University, where she finished first in her class.