Yolanda R. Owens, '93
March 14th, 2017 by giving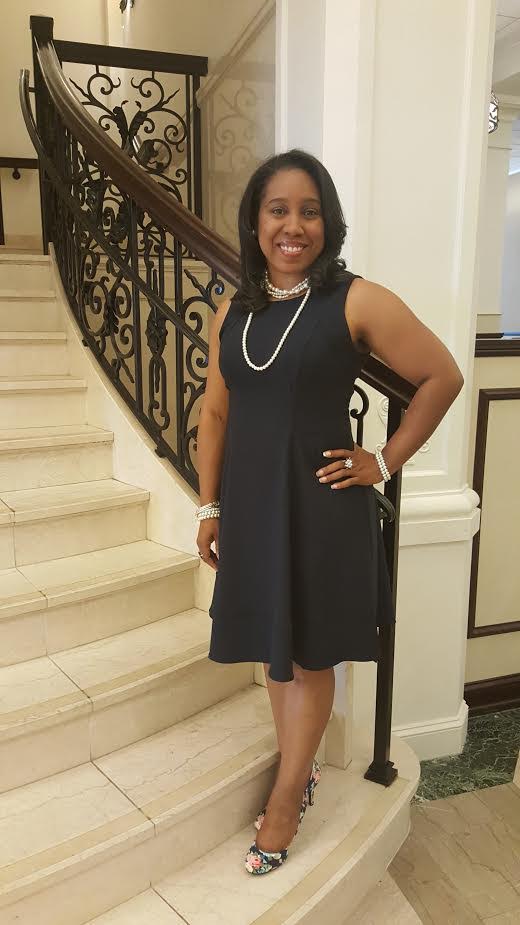 A resident of Decatur, Georgia, Yolanda R. Owens is a life member of the Jackson State University National Alumni Association, Inc. and the Metro Atlanta Chapter. She served as President of the Metro Atlanta Chapter from 2005-2009 and was named Local Alumnus of the Year in 2006 and 2010. After serving two terms as Southeast Regional Vice President, took office as the 18th President of the Jackson State University National Alumni Association, Inc. (JSUNAA) on July 1, 2014. Yolanda is the first female elected as JSUNAA president in 20 years (Melvene Coney elected in 1992) and is also one of the youngest to serve in the position.
Enrolled in the dual-degree program, Yolanda received her Bachelor of Science in Mathematics from JSU and Bachelor of Science in Civil Engineering from Southern Polytechnic (Now Kennesaw) State University in Marietta, GA. After 10 years in the industry as a Civil Engineer (site development), she shifted her focus to Engineering Contracts and currently works for Jacobs Engineering Group as a Procurement Officer for the Southeast Region.
When asked why she ran for president of the Alumni Association, Yolanda responded, "Serving as President of the Jackson State University National Alumni Association is the very least that I can do to give back to the university that gave me so much." Her campaign platform was "ABC: Align, Bridge, Collaborate." Align the Alumni Association with the university to make local, state, national and global decisions that positively affect Jackson State University. Bridge the gap between the alumni and the students of JSU. Collaborate with community, civic and educational organizations for the advancement of JSU.
In her first year as JSUNAA President, Yolanda established a broad set of goals for the Association and, with a great leadership team, is working to:
* develop strategies to give the Association a stronger voice with a greater presence on the local, state,
national and global level,
* engage alumni from every generation and geographic location,
* ensure that student recruitment & retention remains a top priority at all times,
* establish and maintain strong lines of communication with the University,
* fortify governing documents,
* galvanize financial resources,
* improve record keeping and data management systems,
* invigorate Mississippi alumni base which represents the greatest percentage of membership,
* launch unique and sustaining fundraising initiatives,
* Polish the public image and perception of the Association.
Under her leadership, many of the goals have been accomplished and the Association continues to fulfil its mission to support the vision of JSU. The 2014 & 2016 Black Tie Galas, JSUNAA's signature fundraiser raised about $100,000 for scholarships. Alumni chapters across the nation donate about $150,000 per year to the university and annually participate in 150-200 recruitment fairs across the country.
Yolanda is an active member of Saint Philip African Methodist Episcopal Church in Atlanta where she a member of the Richard Allen Usher Board and is trained as a Small Group Study leader for Crown Financial Ministries. She is a Toastmaster and also a member of the Stone Mountain-Lithonia Alumnae Chapter of Delta Sigma Theta Sorority, Inc. For her work with JSUNAA, she was the 2016 recipient of the Fortitude Award, given to a soror who has achieved, performed or accomplished something outstanding outside of Delta Sigma Theta.
An avid runner, Yolanda joined Black Girls RUN! In 2011 and has since completed countless 5ks and 10ks as well as 4 half-marathons. She enjoys travelling, spending time with family and finding creative ways to bond with friends. She is not afraid of unique adventure and has been spotted zip-lining, kayaking, parasailing and even belly dancing!