Courtney Rutledge, '07
March 21st, 2017 by giving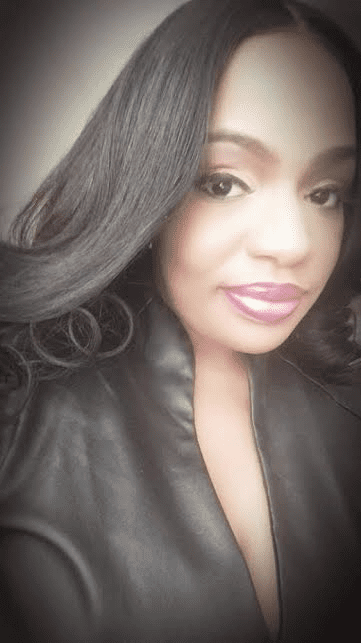 "Conviction and commitment to service and advocacy for those who are on the periphery of mainstream society" is the central mission of Courtney S.V. Rutledge. Cultivated through decades of perseverance, hope, and spirituality, Ms. Rutledge, a generational A.M.E, is a life member of Greater Allen A.M.E Church & she is the daughter of Rev. Albert and Mrs. Nona Rutledge of Dayton, OH & scholarship recruit of Dr. Jimmie James, Chair of JSU Dept. of Music. She is a graduate of the Brad Tillson National School of Excellence, The Stivers School of the Arts Jr. & Sr. High School. Committed to excellence, education, and service, Ms. Rutledge has served her hometown of Dayton, Ohio acting as the President of the Dayton Public Schools Superintendents Student Senate followed by her election as the youngest member of the Dayton Board of Education representing 20,000+ students of the Dayton Public School System.
Ms. Rutledge, a "2007" Summa Cum Laude Speech Communication Studies Major/ Vocal Music Minor of Jackson State University (JSU), achieved the highest departmental G.P.A of Speech Comm. Studies Graduates in "2007" and has obtained such honors as The A.E.A.N.O.M.S International Miss Shrine of North & South America and its Jurisdictions & The SCLC Women's Coalition Princess Nefertiti Service Award, the Centennial Miss Black & Gold for the Delta Phi Chapter of Alpha Phi Alpha Fraternity, Inc., The District of Mississippi, & Talent and Interview Recipient Alpha South. In that same year she became elected Miss Jackson State University and placed as a finalist for the Miss National Black College Hall of Fame, she is distinguished as JSU's first and only student 2 page feature in Ebony Magazine, and Co-Host of BET's The Student Center.
As a Communication & Discourse scholar and protégé of Dr. Janice K. Neal- Vincent and her lifelong Academic Advisor, Dr. Mark G. Henderson, Ms. Rutledge has presented culturally relevant research on the history of African American Rhetoric of the early twentieth century. Her innate ability in public speech and scholarly research has led her to present her findings at academic research symposiums, national conferences, and competitions which led her to ultimately become the 1st place National Extemporaneous winner at the Black Academy of Arts and Letters in Dallas, TX. A "2006" initiate of the Gamma Rho Chapter of Alpha Kappa Alpha Sorority, Inc., the service to which Ms. Rutledge is committed seeks to increase educational opportunities, increase economic advantages, and promote cultural expression through the arts, evident through her pursuit of transforming research into real life application as she became the President & Founder of For My People Org. Ms. Rutledge successfully established the nation's first branch of the Feed the Children Network on a college campus at JSU which under her student leadership contributed $5,000.00 to the Abandoned Baby Center in Kenya, Africa which now carries the sponsorship name of Jackson State University. She furthered her commitment to the service of JSU, through The Campaign for Violence Prevention against College Students, conducting legal research and investigating safety provisions, sexual assault policies, laws, and police response to violence committed on college campuses. Her project as a scholar resulted in 1 million dollars allocated to campus safety improvements at Jackson State University. Her most recent service to JSU is as the President of "Thrive JSU," the upcoming official Young Alumni Division of the JSUNAA.
As a legal and political communication scholar, she is "2011" graduate of Georgetown University, Washington, D.C. where her interest in legal research and writing targeted legislative deficiencies surrounding the communicative branding of minority populations and urban centers. Ms. Rutledge has served, The DCI Political Communication Firm, producing relative grassroots statistical research portfolios for lobbyist in the war room during the "2008" and "2012" Presidential election cycle, The Executive Office of the Mayor, Adrian Fenty of Washington, DC working on grassroots volunteerism, communication and legal advocacy for constituents coordinating the Mayors official service agenda, the District of Columbia Public Schools & the 110th Congress of the U.S. House of Representatives House Committee on Homeland Security and the Congressional office of Congressman Bennie G. Thompson, (D-MS) while furthering her legal studies at George Washington University in Washington, DC. Ms. Rutledge reflects a strong track record as a communicative implementer and academician who thrives on managing a variety of key initiatives concurrently.
All of her experiences have solidified her commitment to use strategic communication, analysis and legal research to provide greater solutions on her path advocating for minority populations at all levels of government and education, namely Historically Black Colleges. To accomplish this end, Ms. Rutledge has recently returned to the "College of her Heart" conducting independent Ethnography in Speech Communication Studies as an abroad Minority Urban Researcher and Graduate guest lecturer in Communication Studies, while continuing her scholarship in Communication as a minority scholar of The Purdue University Brian Lamb School of Communication. As an avid scholar most recently, she has given her time as a fellow to the Mississippi Bar Associations' Volunteer Lawyers Project and Thee Institute of Government as a December "2016" Public Management and Leadership Co-Hort Graduate. As Ethnographer, she is mastering her leadership development, conducting research, analyzing policy, and being trained in theoretical organizational management to communicatively assist governmental bodies and urban institutions as a thinker who delivers effective and efficient leadership that meets needs and enhances stability, growth, and sustainability of urban communities. Her motto is "What God can't do, cannot be done, if I have the faith, God's got the power".