Gwendolyn S. Dawkins, Ph.D., '82
March 25th, 2017 by giving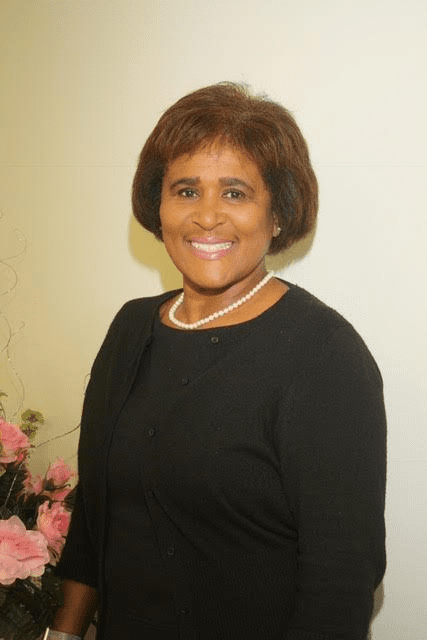 Dr. Gwendolyn S. Dawkins is an assistant professor and Recreation Program Coordinator in the Department of Health, Physical Education, and Recreation at Jackson State University. Dr. Dawkins has worked at Jackson State for over 26 years. She received her B. S. degree in Health, Physical Education and Recreation, with a concentration in Therapeutic Recreation Masters of Science degree in Special Education from Jackson State University and Doctorial of Education Degree from Mississippi State University.
During her dedicated years, she has taught, advised and mentored many scholars in the department. She has presented at local, state, national and international conferences, initiated and implemented a variety of community service and service-learning activities and developed many research programs and projects.
As evidence of her teaching effectiveness and leadership, Dr. Dawkins was a recipient of the One JSU Excellence Awards in 2014, recognized a Professor of the Game, and many recognitions from the College of Education and Human Development and the Department of Health, Physical Education and Recreation. Dr. Dawkins was selected to participate on the Notable Alumni Panelist in 2016. She also served as a faculty leader for JSU Passport to the World facilitating a study abroad experience in Madrid, Spain.
Dr. Dawkins is a member of American Therapeutic Recreation Association and Phi Epsilon Kappa National Honorary Society. She serves as a board member of the Cure Sickle Cell Foundation, I!CAN- International Community Ambassadors Network (Founding Member), Our Community Salutes of Mississippi (Founding Member) and a member of Alpha Kappa Alpha Sorority, Inc. She is an educator, mentor, advisor, community activist, community servant and leader.
Dr. Dawkins is married to Mr. Charles Dawkins. They are the proud parents of Ariel Alexandria '12 and Nicholas Dawkins, a freshman at JSU.