Krystal Sanders, '08, '10
March 28th, 2017 by giving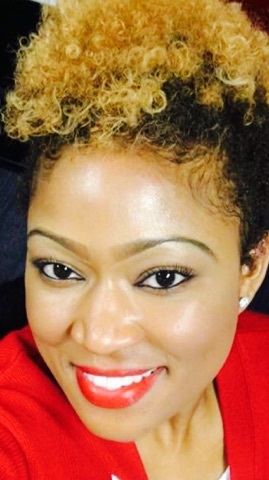 Krystal Sanders is a 2008 and 2010 graduate of Jackson State University. She is a proud Jacksonian who credits Jackson State University for being instrumental in her growth and development. She attended JSU and graduated with her Bachelor of Business Administration Degree in 2008 and her Master of Technology Education degree in 2010. She will acquire her MBA from Delta State University this summer. During her matriculation through JSU, she was very active on campus and in the community. She was Miss Sophomore, Junior Class Vice President, Miss Senior, Miss Baptist Student Union, a member of Tiger Pride Connection and the American Marketing Association. She became a member of the Delta Pi Chapter of Delta Sigma Theta Sorority, Incorporated in 2006 and she served as the Physical and Mental Health chairperson as well as the recording secretary. She was also a consecutive Dean's List Scholar. In addition, Krystal was one of the charter members for the Blue Key Honor Society and she was also a member of Epsilon Pi Tau and Chi Alpha Epsilon honor societies.
While at JSU, Krystal implemented her personal platform called "Transforming Troubled Youth into High Achievers" where she partnered with Blackburn Middle School to provide mentorship, tutoring, guidance, love, and support to those who needed it most.
She currently resides in Frisco, TX (North Dallas) and serves in the Higher Education sector at Collin College. Krystal is a national motivational speaker and has spoken at several churches, high schools and organizations such as Noxubee County High School, McComb High School, the Boys and Girls Club of Frisco and many more. She also has a non-profit called "The Beautification Project" which is a program designed to increase confidence and positive self-esteem in young ladies who are less fortunate. She instills in them the importance of positive self-image and self-care and has held many workshops on healthy habits (hair, skincare, eating), etiquette, public speaking, time management, organizing and budgeting and even college and career fairs.
She enjoys spending quality time with family, learning new things, and utilizing her braiding talents by providing free services for foster children. Krystal credits God, family, and JSU for who she is today. Her personal motto is "Success to me is spiritual, mental, physical, professional, and financial. However, it's not about reaching the highest level of success that I can possibly attain; rather it's about being able and willing to reach back to help others."