NICOLE EDWARDS EVANS, Ph.D. '97
March 31st, 2017 by giving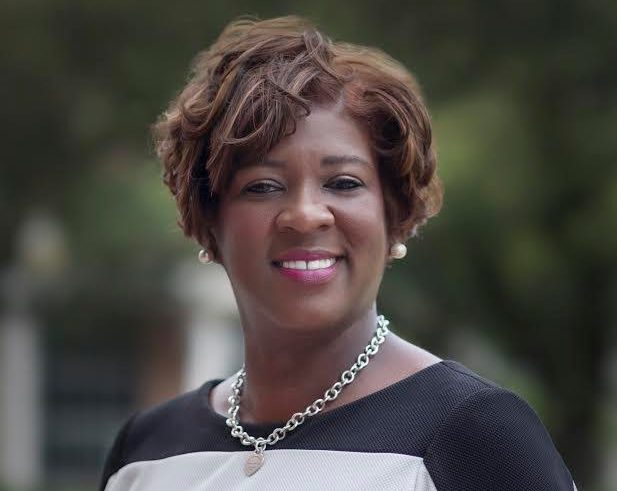 Dr. Nicole Edwards Evans is an accomplished teacher, researcher and scholar. A product of Jackson Public Schools, Evans is a 1992 graduate of Jim Hill High. She has nearly 20 years of experience as a higher education faculty member and administrator, with a longstanding interest in increasing higher education access and affordability.
She holds a doctorate in Higher Education Administration and Research and a master's degree in public relations from the University of Southern Mississippi. She received her bachelor's degree from Jackson State University. In addition, Evans has completed two postdoctoral fellowships at Harvard University in Cambridge, Mass.
Currently, Evans is Vice President for Enrollment Management and Institutional Research at JSU. In this capacity, she oversees a variety of matters relating to students and faculty. Specifically, she provides leadership in the areas of accreditation, academic assessment, institutional research, strategic planning, enrollment management, extended studies and online degree programs. She also provided leadership to the most recent Southern Association of Colleges and Schools (SACS) reaffirmation process, which resulted in the institution being reaccredited for 10 years.
Prior to joining JSU in 2006, Evans held positions at Tougaloo College as a faculty member in the Department of English and at Lane College in Tennessee as a Vice President.
In February 2003, she appeared in Ebony Magazine as a "Young Leader of the Future." The annual feature highlights 30 leaders under age 30 from throughout the country who have excelled in their careers.
Evans believes that "to whom much is given, much is required." Accordingly, she has a history of service to the community and social organizations. Current service includes Jackson State University Development Foundation Inc. – Women's Council of Philanthropy; Jackson State University National Alumni Association; and Alpha Kappa Alpha Sorority, Inc. She is also a member of the 2002 class of Leadership Jackson. Previously, she served as vice president of the JPS' City-wide Council of PTSA and a troop leader for Girl Scouts of America.
Evans, a member of Greater Saint James Missionary Baptist Church, also holds membership in a variety of professional organizations such as American Council on Education (ACE); Association for Institutional Research (AIR); and American Association of State Colleges and Universities (AASCU). In addition, she is an Evaluator for SACS, the southern region accrediting body, where she conducts reviews of other SACS accredited institutions.