Michele Purvis Harris
September 27th, 2018 by alumnirelations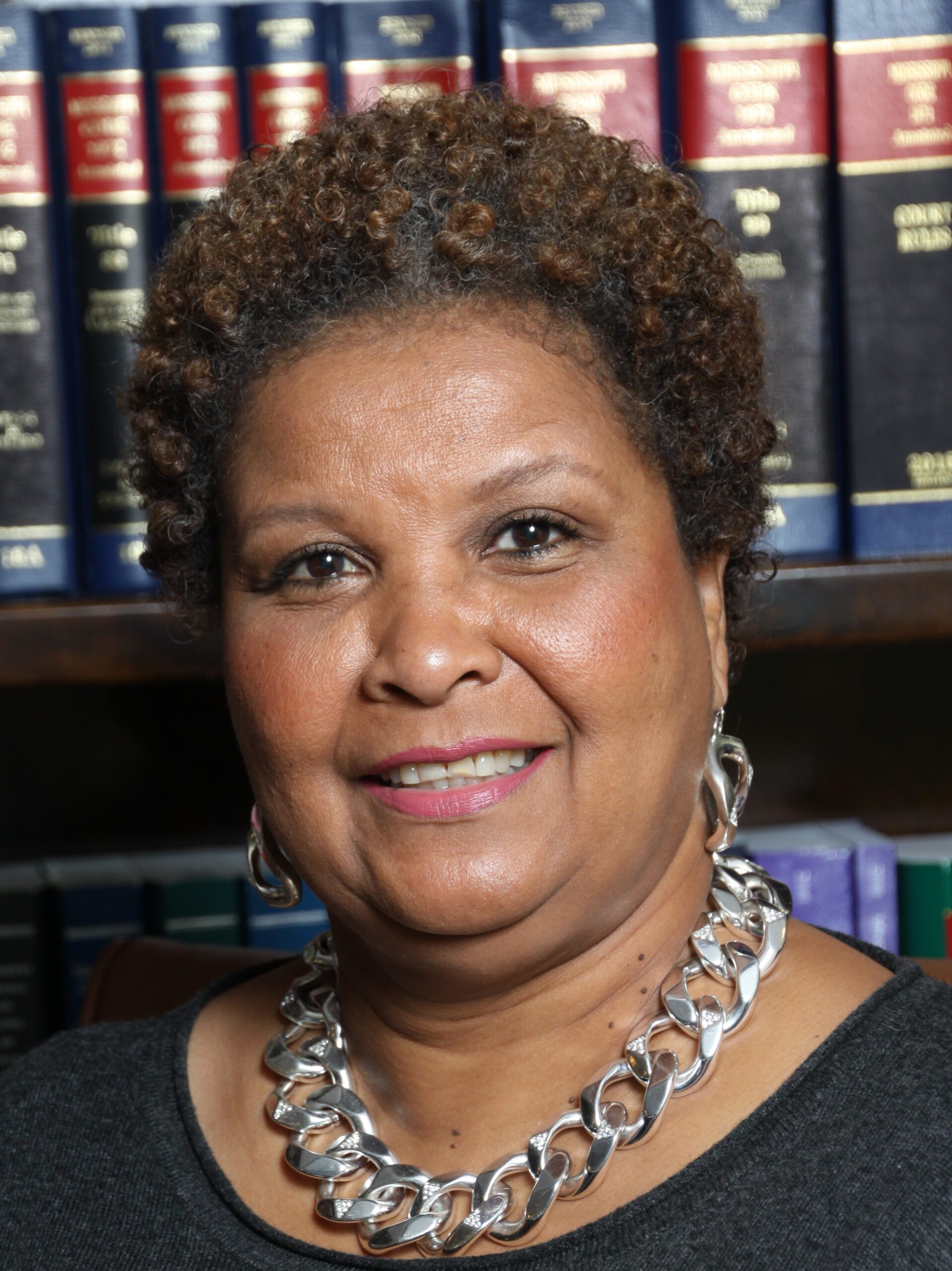 Michele Purvis Harris, a 1984 Political Science graduate of Jackson State University is a native of Mt. Olive, MS. Mrs. Harris is the daughter of Madison and Mary Magee, who were both educators. After earning her Bachelor's degree, Mrs. Harris attended the University Of Mississippi School Of Law where she received her Doctor of Jurisprudence in May of 1987. While in law school, Mrs.Harris worked as an intern at North Mississippi Rural Legal Services where she assisted Attorney Alvin Chambliss with the legendary Ayers Case, the landmark Mississippi college desegregation lawsuit that sought to improve the academic programs and facilities at Mississippi's historically black state colleges by boosting funding. In October 1987, Mrs. Harris was admitted to the Mississippi Bar and has practiced law in the state of Mississippi for over thirty years.
Upon graduation from law school, she practiced with the Legal Services Corporation for five years until 1991 when she started her career with the City of Jackson as an Assistant City Prosecutor. While serving as a prosecutor Mrs.Harris became known for her tenacious but fair pursuit of justice. In addition to her responsibilities as a prosecutor, she litigated drug forfeiture cases for the City of Jackson Police Department and became the first attorney in the state to successfully seize a home from individuals that were involved in the drug trade. In 1994 she was appointed by then-mayor Kane Ditto as the first African American to serve as Chief City Prosecutor for the City of Jackson, Mississippi. In October 2003, Mrs.Harris began working with the Hinds County District Attorney's office as an Assistant District Attorney.
In 2012, Senior Circuit Court Judge Tomie T. Green appointed Mrs. Harris to the position of Hinds County Public Defender where she became the first female, as well as the first African American to hold the position. As Public Defender, Mrs. Harris oversees an office of eleven attorneys, two investigators, and four legal secretaries. During her first year as Public Defender, the office had over an 80% trial success rate. Mrs. Harris resides in Clinton with her husband Melvin Harris and has one daughter, Madison, who is a senior at Mississippi State University in Starkville, MS.