Dirkland T. Smith
November 2nd, 2018 by alumnirelations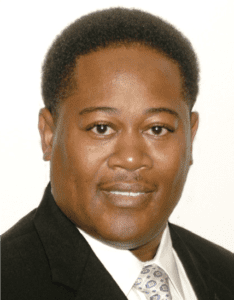 Dirkland T. Smith , a 1995 graduate from Jackson State University, possesses a Master's degree in Public Policy and Administration with an emphasis in Health Care Administration and a Bachelor's in Political Science with a Pre-Law concentration. At the age of 17 years old, Smith enlisted in the Army National Guard as a dental tech. Later, he received his commission as an officer in the United States Navy (USN), and recently, promoted to Commander. He had been actively serving as the Assistant VP for Healthcare Professional's Talent Acquisitions in the USN until accepting the position at FAMC. Following a nation-wide search, the Faulkton Area Medical Center (FAMC) Board of Directors announced the appointment of Dirkland T. Smith as Chief Executive Officer (CEO) and Administrator. Mr. Smith started the position on August 20, 2018.
Smith comes to Faulkton Area Medical Center as a successful healthcare executive with nearly 18 years of senior leadership experience in civilian and military healthcare organizations. He uses an approach based on Compassion, Accountability, Respect, Excellence, and a Smile. He has experience in strategic planning, physician relations, team building/leadership, crisis and emergency management, employee development, budget/finance, public relations, contract administration, and project management. Smith is also a long-time member of the American College of Healthcare Executives.
Hospital Board member Linda Bartholomew commented, "I am very excited about Dirkland coming to Faulkton and was impressed with him the minute I read his resume. Meeting him in person confirmed my first impressions as I could see the passion he had for people and being part of a community."
Smith commented, "I am humbled and honored beyond words to serve as your next Chief Executive Officer/Administrator for Faulkton Area Medical Center, my family and I look forward to meeting everyone and embarking on a new chapter in our lives and developing friendships that will last a lifetime".