Patrease Edwards
July 2nd, 2019 by alumni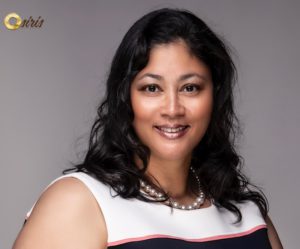 Patrease Edwards is a native of East St. Louis, IL and the youngest child of Flousel and Shirley Coleman Jr. She graduated from Lincoln Sr. High School in 1995 and was recruited to Jackson State University to play volleyball. Patrease is an Assistant Principal at Lanier High School in the Jackson Public School District. She is a doctoral candidate and has an Education Specialist in Educational Leadership from Mississippi College, a Master of Science in Education degree in Special Education and Bachelor of Science in Education degree in Social Science from Jackson State University.
After receiving her bachelor's degree from Jackson State University, Patrease moved to Daytona Beach, FL where she taught and coached volleyball, basketball, cheerleading and track and field at Deland High School. She returned to Jackson, MS in 2005 and began teaching at Jim Hill High School and served as Department Chair of Exceptional Education before being promoted to central office as a Transition Program Specialist in the Office of Exceptional Education Services in 2012.
Patrease has been an active member of the Jackson State University National Alumni Association since graduating in 1999. She helped charter the Greater Orlando Chapter in 2004 and served as the chapter's first president. In 2010 she helped charter the Byram-Terry Chapter and served as the chapter's first president until 2017. She became a life member of the alumni association in 2014. She has served on the Executive Board of the Alumni Association as secretary and is currently the Regional Vice President for Mississippi. Her focus areas are to increase alumni giving and involvement. Under her leadership, the MS Region has grown from twenty one active chapters to now twenty six active chapters and has given more than $30,000 to JSU. Three chapters have initiated endowments and she recently initiated an annual scholarship for students residing in Mississippi.
Patrease is very active in her community and is a member of the Junior Auxiliary of Byram-Terry, National Coalition of 100 Black Women, and Jennie O. Johnson Chapter #360 Order of the Eastern Star.