Eric Barnes
July 22nd, 2019 by alumni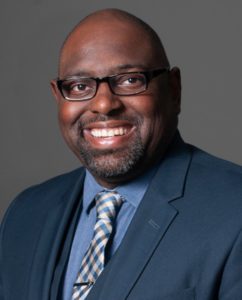 Eric Barnes is an experienced educator that is passionate about positively impacting communities and scholar success. As a dedicated, instructional leader with 13 years of educational service, including 7 years at the administrative level, he has a diverse background in working with scholars in both suburban and urban areas in every K-12 setting. He believes that an inspiring educator ignites a passion for learning in which ordinary scholars become extraordinary. What motivates him as an educator is being able to serve as a role model in helping young people transition into well-rounded adults who are lifelong learners with hearts for service.
He started his educational career as a 4th grade instructor at Bradley Elementary School in Jackson, MS. After teaching at that location for 2 years, he transitioned to Texas where he would teach an additional 4 years. At the completion of the 6th year in the classroom, he had an opportunity to transition into administration at DeSoto High School where he remained for 6 years. In 2018, he was welcomed into the Longhorn family as the Vice-Chancellor at Cedar Hill Collegiate Academy & High School. Currently, this is his first year as the principal of Bray Elementary School in Cedar Hill ISD.
Eric, a 2006 JSU alumnus, possesses a BBA in Business Management from Jackson State University and an M.Ed. in Elementary Education from Mississippi College. He is married to the love of his life, Kristen, and they have four beautiful godchildren. In his spare time, he enjoys spending time with family, sports (Go Cowboys!), cooking, and traveling.