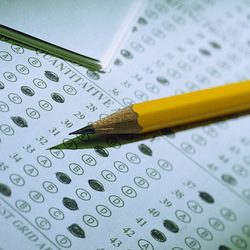 Scoring/Scanning Services Now Available for Faculty
The Department of Institutional Research, Planning, and Assessment is pleased to announce the resumption of Scantron scoring/scanning services to the university.
As a service to the university, the department can score/scan scantrons and provide limited statistical analyses using SPSS. The scanner, OpScan 735, can only score/scan Scantron Answer Sheet B, Form No. 19641. Faculty members using this service must provide a test key along with the scantron answer sheets. The answer sheets are scored and ready for retrieval within the next 24 hours. Any scantrons dropped off on Friday will be scored no later than the close of business on Monday. Please note that requests for statistical analyses in addition to scoring may require a longer time period. No appointment is necessary but each user is required to sign for the scoring service.
The scantron forms may be purchased from the JSU bookstore or ordered using the following information:
Phone Number: 1-800-367-6627
Description: Answer Sheet B
Form Number: 19641
Customer Number: 101023210
The Department of Institutional Research, Planning, and Assessment at Jackson State University collects, analyzes, and disseminates data and information in support of operation management and decision-making, supports the tactical and strategic planning processes at the University, and provides local and national standardized related testing and assessment services to the University.
The main office is located in the Charles F. Moore Building, Room 306, with staff in Suite 323 as well. For more information about the scanning services, feel free to contact the office at 601-979-2484.