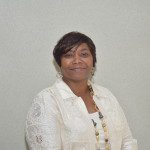 Professor of Economics
COB Bldg., Office 419
(601) 979-2617 – Vita
gail.g.fulgham@jsums.edu
Biography, Gail G. Fulgham, PhD
Dr. Fulgham is one of only two African American economists with a Ph.D. in economics in the state of Mississippi. She earned her B.S. degree in Economics from Alcorn State University in Lorman, Mississippi, and the M.A. and Ph.D. degrees in Economics from Howard University in Washington, DC, with areas of specialization in urban economics and quantitative analysis.
She is currently employed by Jackson State University (JSU) as a Professor of Economics. Before joining the faculty at JSU, she worked in the economics division of the U. S. Department of Commerce. She has also held several other positions with the U. S. Government including, the U.S. Small Business Administration, the U.S. Department of the Treasury, Internal Revenue Service, and a research fellow with the Board of Governors of the Federal Reserve System.
During her tenure at JSU, she has conducted scholarly research that focus on issues concerning urban problems. She has authored over 100 articles and papers on business, community, and economic development, urban and regional economics, international finance, market research and economic impact studies. She is a member of the graduate faculty and has developed 10 courses for the MBA and Ph.D. program in economics and five courses for online delivery. She has also created and presented over 50 workshops for instructional development.
She has managed over $10 million in grants and contracts and served as project director for several federally funded programs for the U. S. Department of Housing and Urban Development, U.S. Small Business Administration, U. S. Department of Transportation, U. S. Department of Justice, and the Federal Highway Administration. She has also managed several contractual projects with the Hinds County Economic Development District and the Jackson Metro Chamber of Commerce.
She has received several awards and honors including the State of Mississippi Volunteer Excellence Award, Women of Works Community Service Award, International Women's Leadership Association designation, the U.S. Small Business Administration's Superior Performance Award, the Ford Foundation Fellowship Award, the Federal Reserve System Fellowship Award, the State of Mississippi Higher Education Award, the JSU Dissertation Faculty Advisement Award, the College of Business Administrator of the Year award, College of Business Faculty Achievement in Development Award and the College of Business Faculty Service Award.