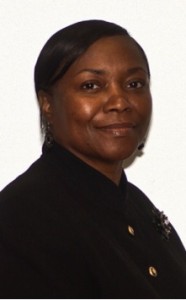 Professor of Economics
COB Bldg., Office 419
(601) 979-2617 – Bio | Vita
gail.g.fulgham@jsums.edu
Biography, Gail G. Fulgham, PhD
Dr. Fulgham is one of only two African American economists with a Ph.D. in economics in the state of Mississippi. She earned her B.S. degree in Economics from Alcorn State University in Lorman, Mississippi, and the M.A. and Ph.D. degrees in Economics from Howard University in Washington, DC. Dr. Fulgham has published over 40 articles in the areas of housing, energy, crime, employment, and transportation.
She is currently employed by Jackson State University as a Professor of Economics. Before joining the faculty at JSU, she worked in the economics division of the U. S. Department of Commerce. She has also held several other positions with the U. S. Government including, the U.S. Small Business Administration, the U.S. Department of the Treasury, Internal Revenue Service, and the Board of Governors of the Federal Reserve System.
Dr. Fulgham has managed over $10 million in grants and contracts. She has served as project director for several federally funded programs for the U. S. Department of Housing and Urban Development, U.S. Small Business Administration, U. S. Department of Transportation, U. S. Department of Justice, and The Federal Highway Administration. She has also managed several contractual projects with the Hinds County Economic Development District and the Jackson Metro Chamber of Commerce.
She is also the founder and director of the JSU College of Business 5 for 5 Fund. This fund has helped the College of Business to generate over $1.2 in external funds. The objective of the fund is to provide new private support from business and industry, foundations, alumni and friends. Funds generated will support the University's Capital Campaign. This fund has provided much needed financial support for students in the College of Business. Dr. Fulgham has also generated over $25, 000 in scholarship support for low income community residents, through the Jackson chapter of the Business and Professional Women Federation.
Dr. Fulgham has received several awards and Honors including, the U.S. Small Business Administration – Superior Performance Award, the Ford Foundation Fellowship Award, the Federal Reserve System Fellowship Award, the State of Mississippi Higher Education Award, the JSU Dissertation Faculty Advisement Award, the College of Business Administrator of the Year award, the College of Business Faculty Service Award, and the College of Business Faculty Achievement in Development Award.
She is a member of the Executive Research Council of the Accounting Today. She is also the faculty advisor to the International Honor Society in Economics (ODE) and the JSU Collegiate COGIC Club. She serves on several boards of numerous organizations with missions to provide community and economic development, youth and education development, and organizational leadership.