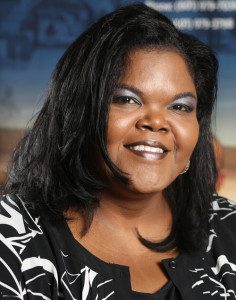 Assistant Professor of English
Ph.D., Feminist Studies, University of Minnesota-Twin Cities,
Concentration in Literary Studies, Graduate Minor in African American and African Studies
M.A., English, Mississippi State University, Graduate Minor in Women's Studies
B.A., English, Jackson State University, minor in Education
Office: 405 College of Liberal Arts Building
Phone: 601.979.5890
E-mail: helen,j.crump@jsums.edu
Dr. helen crump is an Assistant Professor and first-year/transfer advisor with the Department of English and Modern Foreign Languages, College of Liberal Arts, at Jackson State University. In addition, she is faculty advisor for Sigma Tau Delta: International English Honor Society, secretary / treasurer for Phi Kappa Phi Honor Society, W.E.B. DuBois Honors College Liaison for the College of Liberal Arts, a 2013-14 Fellow with the JSU Research & Scholarly Engagement Academy, and Co-Coordinator of the Margaret Walker Center's Creative Arts Festival (2014 & 2015). Dr. crump's research interests include analyzing fictionalized theorizations of the African Diaspora and d/Diaspora identity in black women's diaspora fiction. In addition, she examines childhood/coming-of-age narratives and perspectives and the significance of race, class, gender, sexuality, and location/place in the fiction and nonfiction of women overall and black women in particular.
Current Research Interests:
The African Diaspora, specifically African Diaspora Literature
Black Women's Diaspora Literature
Women of Color Literature / Women's Resistance Literature
Coming-of-Age Literature
Voice & Identity & Place in Black Women's Fiction
Intersectionality & Feminist Analysis is Women of Color Literature
Current Courses Taught at JSU:
ENG 111X, ENG 112X, ENG 205X, ENG 436, and ENG 452
Professional Memberships:
College Language Association (HBCU Committee, 2014)
Mississippi Philological Association
National Women's Studies Association (Girl's Studies Caucus)
"The single story creates stereotypes, and the problem with stereotypes is not that they are untrue, but that they are incomplete. They make one story become the only story." (Chimamanda Ngozi Adichie, TEDTalk "The Danger of the Single Story")