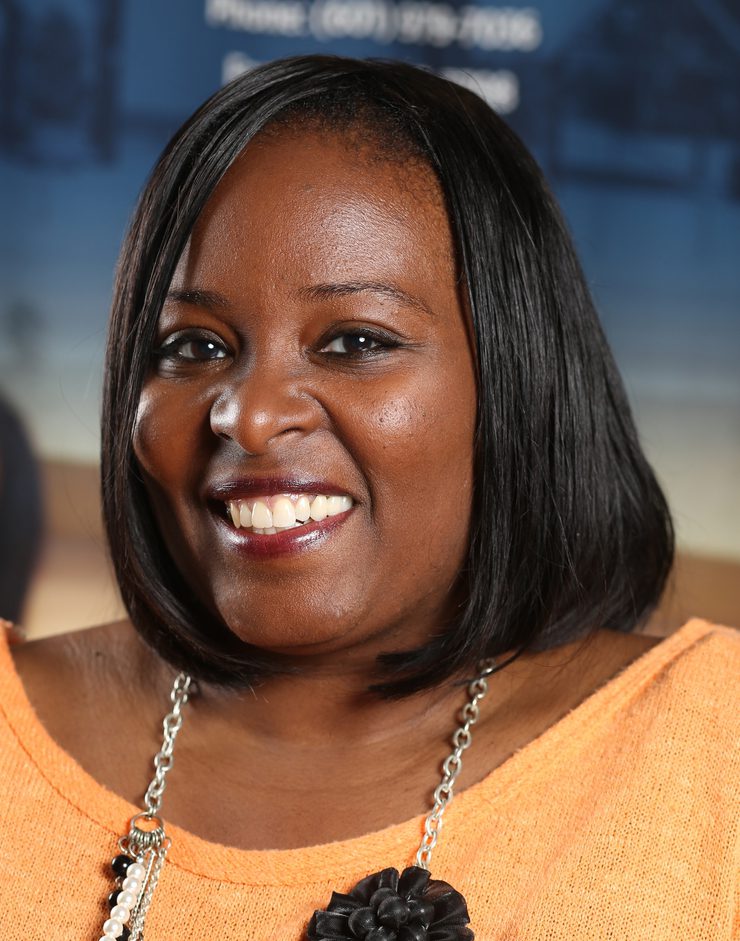 Associate Professor
Office: 407 Liberal Arts Building
Phone: 601.979.5859
E-mail: rashell.smith-spears@jsums.edu
Degrees:
Ph.D., English, University of Missouri—Columbia
MFA, Creative Writing, University of Memphis
M.A., English, University of Memphis
B.A., English, Spelman College
Research Interests:
Identity politics
Black romantic relationships
Popular Culture (Television and film)
Speculative Fiction & Afro-futurism
Courses Taught:
ENG 104
ENG 105
Survey of Black Writers I
Black Women Writers, Short Story
Literature & Society
Professional Writing
Advanced Grammar & Composition
Survey of Contemporary Post-Race Literature, graduate-level
Professional Memberships:
College Language Association
Association for the Study of African American Life & History
Recent Publications:
"Even Our Women are Warriors: The Black Woman as Warrior in LA Banks' Vampire
Huntress Legend Series."  Meeting Points.  Eds. Helen Chukwuma and Preselfannie McDaniels.  Trenton: African World Press, 2016.  Print.
"Everybody's Mama Now: Gloria Naylor's Mama Day as Discourse on the Black
Mother's Identity."  Black Motherhoods.  Ed. Karen Craddock. Toronto: Demeter Press, 2016.  Print.
"Bondage: Slavery, Marriage, and Freedom in Nineteenth Century America: A Review."
The Western Journal of Black Studies 36.4 (Winter 2012): 337-339.  Print.
"What Looks Like New: Cleage's Narrative Call for Social Change."  Pearl Cleage and
Free Womanhood:  Essays on her Prose Work.  Eds. Tikenya Foster-Singletary & Aisha Francis.  Jefferson, NC: McFarland Press, 2012.  Print.
"Locating the Self: The Role of Place in Walker's Jubilee and Mitchell's Gone with the
Wind."  POMPA.  (January 2011). Print.