Michael Shearrill Promoted to Building Services Supervisor
April 8th, 2016 by jsufcm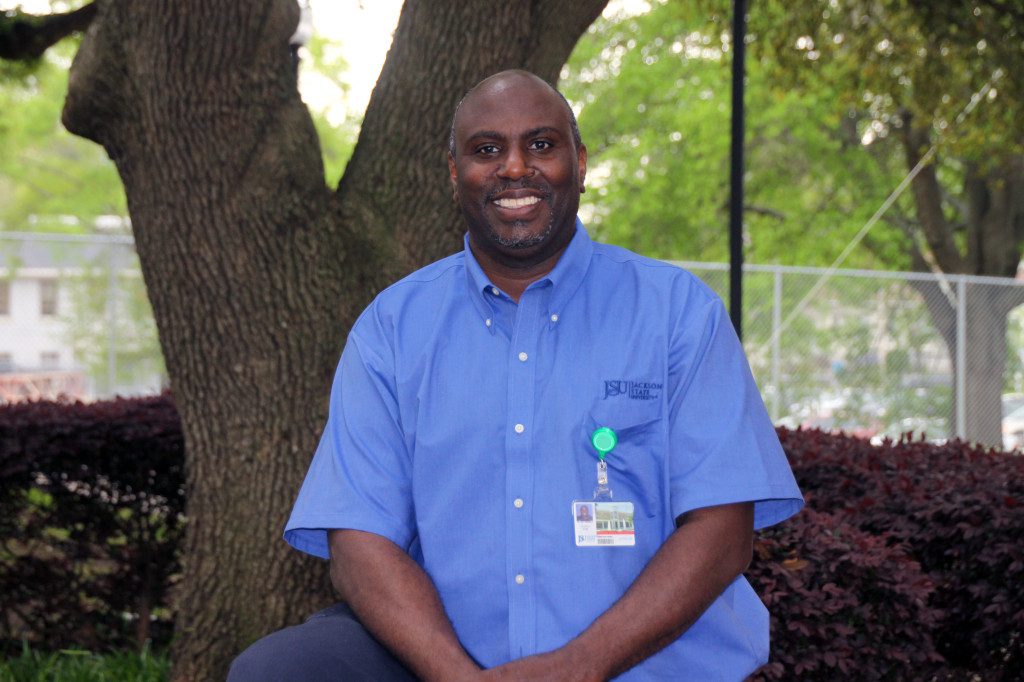 The Department of Facilities & Construction Management (FCM) is pleased to announce the promotion of Michael Shearrill as the new Building Services Supervisor; previously the Mover Supervisor. In this new role, Mr. Shearrill shall now supervise the Building Services Unit; which is comprised of the movers, painting and carpentry shop within the FCM Department here at Jackson State University (JSU).
Before accepting a position at JSU, Michael Shearrill was self-employed over 15 years as a Trim Carpenter; specializing in cabinetry and wood work. This experience greatly contributes to his work ethic today and overall performance as an employee of JSU. FCM employees often describe him as a self-motivated and disciplined employee, with a willingness to take the initiative. Mr. Shearrill states that he holds a firm belief that you should always keep your word while providing quick and quality service to your customers.
As the new Building Services Supervisor, Mr. Shearrill plans to:
1) Increase the morale and productivity of each employee
2) Reduce work orders through preventative maintenance services
3) Ensure prompt responses to work order requests
4) Contribute to the enhanced image of JSU by implementing new innovative scenic ideas
5) Strengthen the skills of his team by providing ongoing education; while providing valuable communication and feedback
When not providing services to the campus community, Mr. Shearrill enjoys spending time with his wife and two children (a son and daughter); visiting family and friends, and working on his many hobbies including creating various woodwork pieces.