Curtis Wells Retirement
June 1st, 2016 by jsufcm
Understandably so, Mr. Curtis Wells, HVAC technician in Facilities and Construction Management's (FCM) Housing Maintenance shop, is eagerly looking forward to his retirement date in June. FCM staff sat down with Wells for an interview and recorded reflections of his time at JSU.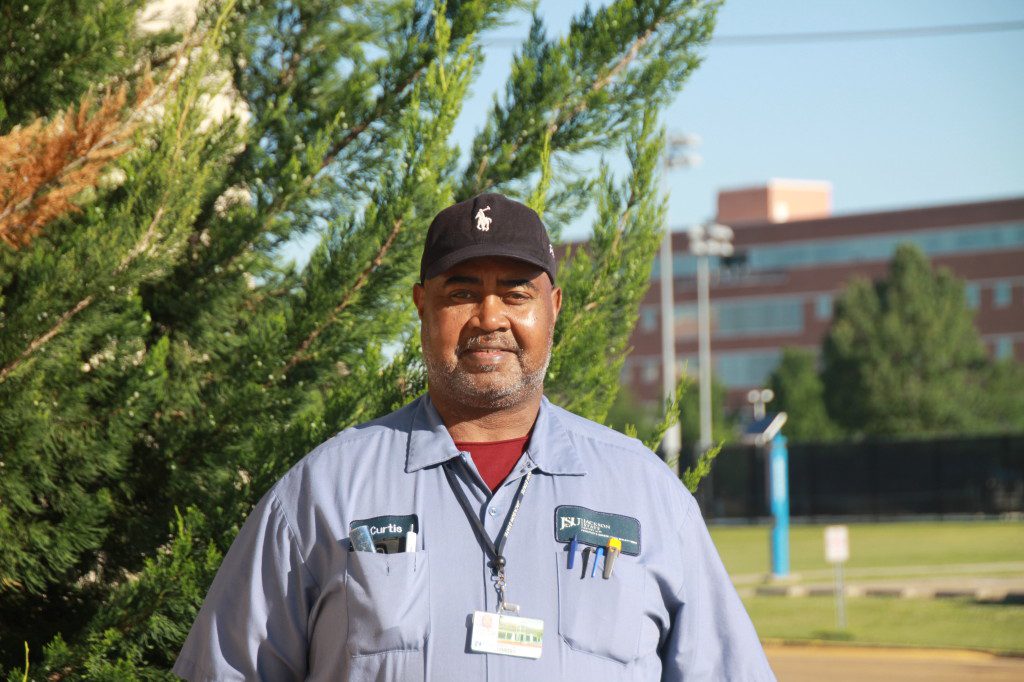 Q: How many years have you worked for JSU/FCM?
A: I began working for the Department of Facilities & Construction Management on June 1, 2003. June 1, 2016 will represent 13 years of service.
Q: What is your fondest memory during your time at JSU?
A: My fondest memory was tailgating at the 2013 SWAC championship game held in Birmingham, Alabama. JSU played Southern. Even though Southern won 34 to 27, the comradely, mingling with fellow employees, and tailgating was a time I will never forget.
Q: How do you plan on spending your retirement?
A: Gracefully! I plan on continuing to serve the Lord, spending time with my grandchildren, and getting some good quality hunting and fishing in.
Q: What legacy do you hope to leave on the people you have encountered at JSU?
A: I hope that I have had a good impact on others around me and that people were satisfied with my work. Hopefully I left a good impression and leave with more friends than enemies.
Q: What do you hope to see in the future at JSU?
A: I wish JSU all the best! I hope to see JSU get a new stadium, become the #1 HBCU in the nation, and I hope they win the SWAC championship this year in both football and basketball. I definitely plan to be in attendance.
Q: As you reflect on your time at JSU, what would you consider the greatest lesson you have learned?
A: You never get too old to learn!
As is often stated, "Your retirement actually means that you got promoted to one of the best roles in life. Congratulations!"
Thank you Mr. Wells for your wonderful years of service! – from your FCM Family