---
The School of Public Health at Jackson State University is committed to providing advanced quality education. Our School provides a learning environment that supports interdisciplinary communication, development of professional public health concepts, values and the resolution of healthcare issues. Our Programs prepare students to be outstanding leaders and practitioners in professional careers in public health, healthcare administration, speech language pathology, communicative disorders, and speech and hearing sciences.
---
Upcoming CEPH Accreditation

Jackson State University School of Public Health (JSU SPH) is seeking accreditation from the Council on Education for Public Health (CEPH). CEPH, an independent agency recognized by the U.S. Department of Education, reviews schools of public health for accreditation every five to seven years. Schools are evaluated against criteria that establish expectations for the School's mission, goals, evaluation and planning, as well as its organizational setting, governance, resources, educational programs, research, service, faculty and students.
A CEPH accreditation review of JSU SPH is scheduled for May 2-4, 2018. CEPH is accepting third party comments on the School's programs until 30 days before the site visit. Comments must be in writing and submitted via mail or email. Comments will not be accepted by phone or in person.
Please send any comments by April 2, 2018 to:
Mollie Mulvanity, MPH
Deputy Director
Council on Education for Public Health
1010 Wayne Avenue Suite 220
Silver Spring, MD 20910
email: mmulvanity@ceph.org
---
---
Inaugural State of Black Health National Conference

Save the Date!

We are excited to announce the inaugural State of Black Health National Conference to be held September 11th -13th in Atlanta!
The conference will convene public health professionals, social justice leaders and community advocates in pursuit of health equity for African Americans. We will examine the core influencers on health including economic, institutional and social inequalities. Our nation needs a cohesive policy platform to address chronic disease and other health challenges unique to African Americans. This meeting will equip attendees with an actionable plan for improving Black health in their respective regions and energize a move toward achieving positive health outcomes.
Registration opens on March 11.
Mark your calendars, and stay tuned for speaker updates, calls for abstracts and opportunities to sponsor. Bring your insights to the table!
---
---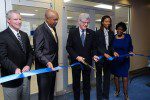 Bryant, IHL join hundreds saluting focus on disease prevention by School of Public Health
Read More>
---
SPH Galleries

2017 MS Lobby Day – Student Volunteers