Goldie Byrd, Ph.D. | Charles A. Gallagher, Ph.D. | Walter S. Gilliam, Ph.D. | Suzanne Haley | Thomas Hudson, J.D. | C. Suzanne Iacono, Ph.D. | Webe C. Kadima, Ph.D. | Evelyn J. Leggette, Ph.D. | Brenda R. Manuel, J.D. | Loretta A. Moore Ph.D. | Felecia D. Nave, Ph.D. | Ala R. Qubbaj, Ph.D. | Autumn M. Reed, Ph.D. | Pamela Scott-Johnson, Ph.D. | Orlando L. Taylor, Ph.D. | Robin A. Wright, M.P.A.


Goldie Byrd, Ph.D.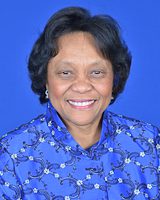 Dr. Goldie S. Byrd is the Interim Executive Director for the Center for Outreach in Alzheimer's Aging and Community Health at North Carolina A&T State University (NC A & T). At NC A&T, Dr. Byrd has served as Chair of Biology, the Nathan F. Sims Endowed Distinguished Professor of Biology, and Dean for the College of Arts and Sciences. Dr. Byrd's research emphasis is in the genetics of Alzheimer's disease in African Americans, on which she has published numerous papers and book chapters, and has presented in nine different countries. In addition to serving at NC A&T, Dr. Byrd served on the faculties at Tennessee State University, North Carolina Central University, and as adjunct faculty in the Department of Medicine at Duke University. As a faculty and administrator, she has collectively raised more than $60 million for research, training, community outreach and engagement, and faculty development.
Dr. Byrd has contributed significantly to research mentoring and training in STEM disciplines and was a recipient of the prestigious Presidential Award for Excellence in Science Mathematics and Engineering Mentoring (PAESMEM), from President Barak Obama, at a White House Ceremony. She also founded the NC A&T STEM Center of Excellence for Active Learning. She is a strong advocate for faculty development, and particularly for the advancement of women in the academy. She is co-PI of the North Carolina A&T ADVANCE award, funded by the National Science Foundation.
Dr. Byrd has served on numerous panels and study sections, including for the National Institutes of Health, the National Science Foundation, the North Carolina Biotechnology Center, the Alzheimer's Association, and the North Carolina Institute of Medicine. In 2016, she co-chaired the Institute's task force to create the North Carolina Strategic Plan for Alzheimer's disease and Dementia, and she is currently working with the state legislature to create a state registry for Alzheimer's disease. The US Secretary of Health and Human Services recently appointed Dr. Byrd to the National Advisory General Medical Sciences Council.
Dr. Byrd is married to Dr. Jesse Randall Byrd. She is also mother to Jessica, Jennifer and Curtis, and the proud grandmother of Victoria Elizabeth.
---


Charles A. Gallagher, Ph.D.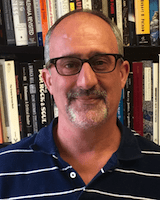 Charles A. Gallagher is a fourth generation Philadelphian and is currently professor and chair of the Sociology and Criminal Justice Department at La Salle University and a Senior Fellow at Yale University's Urban Ethnography Project. His research focuses on social inequality, race relations and immigration and has published over 50 articles, reviews and books on these topics. As a nationally recognized expert on race, immigration and social inequality Professor Gallagher has given over sixty talks on these topics around the country, serves as an expert witness on civil rights cases, and is a frequent media source on these issues, appearing in the press, television and radio interviews over 100 times. He is currently writing a book on how institutions create self-reinforcing accounts of colorblind egalitarianism that serve to maintain, normalize and reproduce racial inequality. As a Fulbright Scholar he will be conducting interviews on UK residents' views on immigration.
---


Walter S. Gilliam, Ph.D.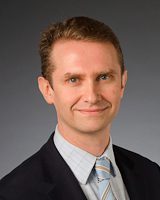 Walter S. Gilliam is the Director of The Edward Zigler Center in Child Development and Social Policy and Associate Professor of Child Psychiatry and Psychology at the Yale University Child Study Center. He is a member of the board of directors for ZERO TO THREE, Child Care Aware of America, and the Irving Harris Foundation; a research fellow of the National Institute for Early Education Research; and former Senior Advisor to the National Association for the Education of Young Children. Dr. Gilliam is co-recipient of the prestigious 2008 Grawemeyer Award in Education for the coauthored book A Vision for Universal Preschool Education.
Dr. Gilliam's research involves early childhood education and intervention policy analysis (specifically how policies translate into effective services), ways to improve the quality of prekindergarten and child care services, the impact of early childhood education programs on children's school readiness, and effective methods for reducing classroom behavior problems and preschool expulsion. His scholarly writing addresses early childhood care and education programs, school readiness, and developmental assessment of young children. Dr. Gilliam has led national analyses of state-funded prekindergarten policies and mandates, how prekindergarten programs are being implemented across the range of policy contexts, and the effectiveness of these programs at improving school readiness and educational achievement, as well as experimental and quasi-experimental studies on methods to improve early education quality. His work frequently has been covered in major national and international news outlets for print (e.g., New York Times, Wall Street Journal, USA Today, Chicago Tribune, LA Times), radio (e.g., NPR), and television (e.g., CNN Headline News, NBC TODAY Show, CBS Early Show, ABC Good Morning America, ABC World News Tonight, FOX News). Dr. Gilliam actively provides consultation to state and federal decision-makers in the U.S. and other countries (such as the People's Republic of China and the United Arab Emirates) and is frequently called to provide U.S. Congressional testimony and briefings on issues related to early care and education.
---
Suzanne Haley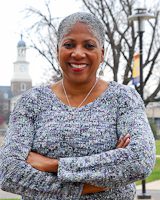 Suzanne Haley is an experienced facilitator, speaker and strategist. Her passion for research and intellectual curiosity has enabled her to work with a broad range of diverse clientèle to include professionals, students, and leadership teams at a broad range of organizations to include several institutions of higher learning. As an organizational health coach she has trained and facilitated leaders in the community and workplace to foster transformational culture and develop talent-enhancing environments. Through her consultative work as strategist, advisor, and facilitator she has effectively coached individuals and teams to maximize their organizational potential and to yield quantifiable results by engaging the intellect, invoking personal reflection, and drawing out the most creative solutions.
---
Thomas Hudson, J.D.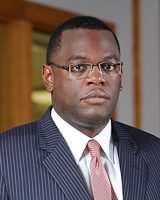 Thomas Hudson currently serves as the Chief Operating Officer and Chief Diversity and Equal Employment Opportunity Officer/Title IX Coordinator at Jackson State University. As the Chief Operating Officer, Mr. Hudson is responsible for the day-to-day operations of the university and promotes the administration of university programming, policies, and procedures.
As the Chief Diversity and Equal Employment Opportunity Officer/Title IX Coordinator, Mr. Hudson offers strategic and practical guidance on policies and practices related to the diversity and inclusion of faculty, staff, and students. He is responsible for the implementation of the university's comprehensive diversity plan; assists in the development and implementation of alternate admission policies in an effort to increase the enrollment of underrepresented student groups; and engages the use of outside consultants to help develop interventions necessary to foster a climate of diversity and inclusion within university divisions.
As the Bias and Policy Lead for the JSU ADVANCE Project, Mr. Hudson works to identify policies that affect the advancement of women faculty members in STEM disciplines and in leveraging existing compliance policies into tools for institutional change. Such efforts have led to JSU requiring bias training for all leaders, and a mandatory training for all employees who serve on University hiring committees.
Mr. Hudson received his bachelor's degree in political science from Jackson State University and his juris doctor degree from the University of Mississippi School of Law. He is a member of the Mississippi Bar Association, the American Bar Association, the Magnolia Bar Association, and the Hinds County Bar Association.
---
C. Suzanne Iacono, Ph.D.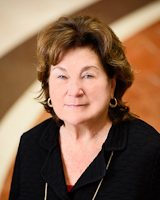 Dr. Suzi Iacono is the Head of the Office of Integrative Activities (OIA) at the National Science Foundation (NSF). Since she joined NSF in 1998, she has served in many leadership roles, including Acting Assistant Director in the Directorate for Computer and Information Science and Engineering (CISE), Deputy Assistant Director for CISE, Senior Science Advisor, Acting Division Director in Computer and Network Systems (CNS) and Information and Intelligent Systems (IIS), and Program Director in IIS.
Prior to coming to NSF, she held a faculty position at Boston University School of Management, was a visiting scholar at the Sloan School, Massachusetts Institute of Technology, and was a research associate at the Public Policy Research Office at the University of California, Irvine.
Over the years, she has written journal articles, book chapters and conference papers on social informatics, an area of interdisciplinary research and education that integrates aspects of computer and social sciences. Dr. Iacono received her Ph.D. degree from the University of Arizona in information systems and her M.A. and B.A. degrees from the University of California, Irvine in social ecology.
---
Webe C. Kadima, Ph.D.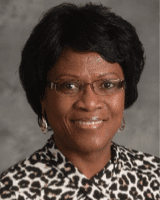 Dr. Webe C. Kadima is an Associate Professor in the Department of Chemistry at State University of New York (SUNY) at Oswego. As the principal investigator, she led the NSF-funded ADVANCE Institutional Transformation (IT) Catalyst project at SUNY Oswego from 2010 to 2013 to prepare the ground for institutional transformation for addressing the obstacles to recruitment, retention and advancement of STEM women faculty. Her current research in the area of chemistry/ biochemistry focuses on clinical/ biochemical/chemical investigations of medicinal plants used to treat diabetes in traditional medicine in the Democratic Republic of Congo (DRC) aiming at the development of plant extract-based anti-diabetic products and the discovery of new anti-diabetic compounds.
---
Evelyn J. Leggette, Ph.D.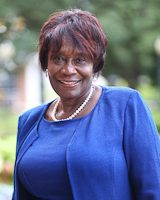 Evelyn J. Leggette, Provost and Senior Vice President of Academic and Student Affairs at Jackson State University, is a professor of Education and has served as Dean of Undergraduate Studies since 1990. She helped establish Undergraduate Studies, University College, and the W.E.B. Dubois Honors College, and over the years has filled numerous key leadership roles throughout the university.
In her previous capacity as Dean of Undergraduate Studies, she was an excellent source of support and inspiration for generations of students and educators. Her portfolio illuminates her passion in leadership in higher education. As co-principal investigator on the NSF-funded JSU ADVANCE project, designed to support the career advancement of women faculty in STEM at JSU, she spearheaded the successful annual Summer Writing Retreat, coaching faculty participants in writing grant proposals and research articles. Her participation on the proposal writing team for JSU's AAC&U project, "Preparing Critical Faculty for the Future" was valuable in winning the award to support Women of Color Faculty in STEM to become academic and administrative leaders.
In her current appointment, Dr. Leggette oversees academic and budgetary policy and priorities, ensures the quality of the academic programs, and maintains an environment for educational excellence through faculty involvement in teaching, research, and service. All academic and related units report to her. Dr. Leggette earned her B.S. degree in English at Rust College; her M.S. degree in Reading at the University of Southern Mississippi; her Ph.D. degree in Curriculum, Instruction/Media-Reading at Southern Illinois University-Carbondale; and has completed postdoctoral studies at Jackson State University.
---
Brenda R. Manuel, J.D.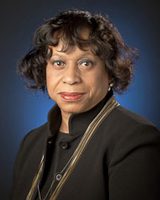 Brenda R. Manuel served as NASA's Associate Administrator (AA) for Diversity and Equal Opportunity from October 2006 to January 2017. In this role she was responsible for developing and directing the agency's equal opportunity, civil rights compliance, and diversity strategies, programs and processes. As AA for the Office of Diversity and Equal Opportunity (ODEO), Ms. Manuel established a number of multifaceted, comprehensive and proactive Agency-wide programs and initiatives for the NASA workforce, such as the groundbreaking Anti-Harassment and Conflict Management Programs, and the Agency Diversity Framework, as well as a new framework for the NASA's Model EEO Agency planning and reporting. She also implemented a fully realized civil rights enforcement program for reviewing the compliance of the Agency's grantee institutions, including approximately 700 science, technology, engineering and mathematics (STEM) educational programs, science museums and planetariums, and research institutes, among others.
Under Ms. Manuel's leadership NASA developed an unprecedented onsite compliance review program for STEM pursuant to Title IX of the Education Amendments of 1972, which was recognized by the Department of Justice Civil Rights Division and other key stakeholders as a model for other federal agencies. To touch as many of the grantees as possible Ms. Manuel built a website devoted to civil rights technical assistance for STEM grantees, the MissionSTEM site. In August 2016, NASA hosted its first MissionSTEM Summit conceived of and executed by Ms. Manuel. The Summit brought together representatives and students from grantee institutions, federal and grantee civil rights compliance officials, White House officials, and other experts from government, academia, industry and professional organizations.
Prior to her tenure as the AA, ODEO for NASA, Ms. Manuel served as acting Deputy Assistant Administrator for Equal Opportunity Programs and Director of the Discrimination Complaints Division. Serving in these dual roles, Ms. Manuel was responsible for managerial direction and oversight of NASA's equal opportunity and diversity programs. She also directed and managed NASA's agency-wide EEO complaints program with responsibility for policy development and interpretation, including administration of the agency's Alternative Dispute Resolution (ADR) Program for EEO complaints.
Ms. Manuel has also served as a program director and faculty member for the Public Administration Forum. Ms. Manuel also has been a practicing attorney with the law firm of Anderson and O'Bryant, where she handled civil actions and medical malpractice litigation. She holds a bachelor's degree in business management from Howard University, and juris doctor degree from the George Washington University Law Center, and is a member of the bar in Pennsylvania and the District of Columbia.
---
Loretta A. Moore, Ph.D.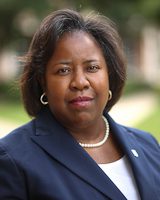 Dr. Loretta A. Moore serves as Vice President for Research and Federal Relations and Professor of Computer Science at Jackson State University. She has oversight for sponsored programs, research compliance, technology transfer, grants and contracts, faculty development, and Title III programs. She previously served as Associate Vice President for Research and Scholarly Engagement.
Dr. Moore is the principal investigator for JSU ADVANCE, a project with an overall purpose to transform the institution's climate to promote equal opportunities for the advancement of all faculty. Dr. Moore has received funding from agencies including the National Science Foundation, Department of Homeland Security, Department of Justice, Department of Energy – Lawrence Livermore National Laboratory, Army Research Laboratory, NASA Kennedy Space Center, NASA Marshall Space Flight Center, NASA Headquarters, and Jacobs Technology. Funds have been received from these agencies to support topics such as Cyber Security, Computational Thinking, Intelligent Systems, Visual Analytics, Open Source Software Development, Human Computer Interaction, Computer Science Education and Research Experiences, and Broadening Participation of the Nation's Workforce.
She is active in the recruitment, retention, and promotion of African-American Computer Scientists and actively supports the professional advancement of both students and faculty across all disciplines. Prior to being named Vice President, Dr. Moore served as Interim Associate Dean for the College of Science, Engineering and Technology and as Chair of the Department of Computer Science, a position she held for thirteen years. She has held positions at Auburn University, AT&T Bell Laboratories, Lawrence Livermore National Laboratory, Army Research Laboratory, NASA Kennedy Space Center and NASA Marshall Space Flight Center. Dr. Moore received her B.S. degree in Computer Science from Jackson State University and her M.S. and Ph.D. degrees in Computer Science from Illinois Institute of Technology.
---
Felecia D. Nave, Ph.D.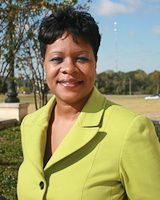 Dr. Felecia Diane McInnis Nave, Provost & Senior Vice President for Academic Affairs, Professor of Chemical Engineering at Prairie View A&M University and is presently a member of the Texas A&M University System Graduate Faculty.
She is a graduate of Alcorn State University with a B.S. degree (cum laude) in Chemistry and a M.S. degree in Chemical and Environmental Engineering and Ph.D. degree in Engineering from the University of Toledo. Her research interests include: Issues impacting the Recruitment, Retention, and Persistence of African-American and Women Students in STEM disciplines; Issues impacting the Professional Development, Advancement and Persistence of Women Faculty and Students in Engineering; Curriculum Development in the areas of bioengineering and nanotechnology; Modification of surface chemistry to achieve selective separation using functionally specified membranes and thin films; Design, development and characterization of new materials for biological applications including: (a) targeted drug delivery and (b) biosensors.
Dr. Nave has received over $9M in funding from agencies such as the National Science Foundation (NSF), Department Of Defense (DOD), ExxonMobil, Society of Women Engineers (SWE), Thurgood Marshall College Fund (TMCF), Engineering Information Foundation and PVAMU research foundation to advance both her technical and education related research agenda.
She has invested extensively in K-12 Outreach, serving as the Summer Programs Coordinator for the Roy G. Perry College of Engineering in 2009, the Program Coordinator for the STEM-Prep Enrichment Camp in 2006-2008 and Program Coordinator for the Minority Introduction to Technology and Engineering 2003-2006. Dr. Nave also participates in various speaking engagements and demonstrations, encouraging K-12 students to pursue careers in Science, Technology, Engineering, and Mathematics (STEM) fields as well as to heighten their awareness of College and STEM in general.
Dr. Nave's scholarship has been published and presented at local, regional, and national conferences such as the International Congress On Membranes and Membrane Processes (ICOM), North American Membrane Society (NAMS), American Institute of Chemical Engineers (AICHE), American Society for Engineering Education (ASEE), Frontiers in Engineering (FIE), Faculty Resource Network Online Journal, National Association of Student Affairs Professional (NASAP) Journal, and Separation & Technology.
---
Ala R. Qubbaj, Ph.D.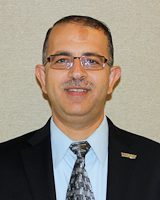 Dr. Qubbaj is the Vice Provost for Faculty Affairs & Diversity and Professor of Mechanical Engineering at the University of Texas Rio Grande Valley (UTRGV). He is currently the lead Co-PI and Project Director for the UTRGV's ADVANCE IT grant from the National Science Foundation to increase the representation and advancement of women faculty in STEM. Dr. Qubbaj has received other funding from the NSF, the Department of Energy and the Department of Defense. In his capacity as Vice Provost for Faculty Affairs & Diversity, he oversees faculty and leadership development, tenure and promotion processes, policy development and review, faculty awards and recognition, faculty retention and climate, as well as diversity initiatives.
Through the UTRGV ADVANCE Program, Dr. Qubbaj has developed and cultivated several initiatives in the areas of faculty recruitment, advancement, policy and climate as well as education and empowerment. Dr. Qubbaj earned his Ph.D. in Mechanical Engineering from the University of Oklahoma.
---
Autumn M. Reed, Ph.D.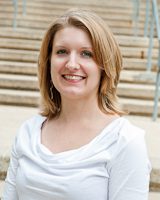 Autumn M. Reed is the Director of STRIDE and Coordinator for Faculty Diversity Initiatives ADVANCE Program in the Office of the Provost at the University of Maryland, Baltimore County (UMBC). In these roles, Dr. Reed coordinates campus-wide initiatives designed to enhance and support faculty diversity at UMBC. Working collaboratively with the Leadership Team in the Office of the Provost, the Deans, and Faculty Leaders from the Executive Committee on the Recruitment, Retention, and Advancement of URM Faculty, the ADVANCE Executive Committee, the STRIDE Committee, and the faculty leaders of UMBC's Community-Based Faculty Groups, Dr. Reed develops, implements, and evaluates programmatic interventions designed to recruit, retain and advance diverse faculty at UMBC. Dr. Reed also routinely disseminates best practices learned from UMBC's diversity initiatives at national and international venues. Dr. Reed is on the advisory boards for the National and Mid-Atlantic Higher Education Recruitment Consortium and the External Advisory Board for the Northern Ohio Alliance-Alliances for Graduate Education and the Professoriate (AGEP) grant.
Dr. Reed also maintains an active research and teaching agenda. Her primary research focuses on best practices for broadening participation for women and underrepresented minorities in the academy, with a particular emphasis on STEM. As a trained critical discourse analyst, Dr. Reed also maintains a secondary research agenda that examines the U.S. news' representations of violence against women. Dr. Reed also regularly teaches two first-year seminars, "The Politics of Language in US American Society" and "U.S. Orientalism."
---
Pamela Scott-Johnson, Ph.D.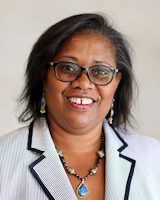 Pamela E. Scott-Johnson, Ph.D. is the Dean of the College of Natural and Social Sciences and Professor of Psychology at California State University at Los Angeles (Cal State) in Los Angeles, California. Prior to Cal State LA, she served as Dean of the College of Liberal Arts, former Chairperson and Professor of Psychology at Morgan State University in Baltimore, MD. She earned a B. A. degree in Psychology and graduated magna cum laude from Spelman College in 1982, and an M.A. degree and Ph.D. degree in Psychology and Neuroscience from Princeton University in 1984 and 1989, respectfully. Dr. Scott-Johnson has published widely in professional journals and has been Principle Investigator for a large number of research and program development grants, totaling more than $5 million. Her research interests include eating disorders, body image and sensory systems, as well as preparing more minority students for the psychology pipeline. She has also had funding that allowed her examine factors that contribute to the success of women in STEM fields and the academy. She was the lead designer of the doctoral program in Psychometrics at Morgan State University.
Dr. Scott-Johnson has taught undergraduate and graduate courses in Psychology and Psychometrics, including courses in Industrial/ Organizational Psychology, Theories of Learning and Behavior, Sensation and Perception, and Cognitive Psychology. Dr. Scott-Johnson is an active member of the American Psychological Association (Committee on Animal Research and Ethics (CARE); Divisions 1, 2, 5, & 8), Association of Heads of Psychology Departments (Board of Directors, 2007-2008), Project Kaleidoscope (National Advisory Board)/ Faculty for the 21st Century, and the Southeastern Psychological Association (Committee for Equal Opportunities).
Prior to her academic affiliations, Dr. Scott-Johnson worked in the food industry as a senior research scientist examining the neural, physiological, and behavioral bases of taste and smell related to food products. Dr. Scott-Johnson has held memberships in the Society for Neuroscience, Faculty for Undergraduate Neuroscience (FUN; councilor), the American Psychological Association (APA), the Society for the Teaching of Psychology (Division 2 of the APA), Southeastern Psychological Association, and the Association for Chemoreception Sciences (AChemS). Dr. Scott-Johnson represents the University at the institutional liaison for the Leadership Alliance, a consortium of 31 institutions.
Dr. Scott-Johnson is a 2013 participant of HERS (Higher Education Resources Services), the 2009 American Psychological Association Leadership Institute for Women in Psychology, and 2005 participant of the Project Kaleidoscope Leadership Institute.
Dr. Scott-Johnson is married to Franklin Johnson. The couple has 2 children, 21-year old Sara Elizabeth Amina Johnson, and 24-year Scott Louis Andrew Johnson.
---
Orlando L. Taylor, Ph.D.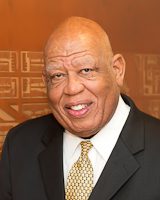 Orlando L. Taylor is Vice President for Strategic Initiatives and Research at Fielding Graduate University, Santa Barbara, California and Director of its Marie Fielder Center for Democracy, Leadership and Education. He is also a Senior Fellow at the Association of American Colleges and Universities (AACU) and a Professor in Fielding's School of Leadership Studies. Dr. Taylor was the Founding President of the Washington, DC Campus of The Chicago School of Professional Psychology. Prior to these appointments, he was a Graduate Professor at Howard University where he also served in several senior leadership positions, including Dean of the School of Communications, Dean of the Graduate School and Vice Provost for Research.
Dr. Taylor has been a national leader for many years on issues pertaining to diversity and inclusion in higher education. He has been a particularly vigorous advocate and spokesperson on topics and issues relating to access and equity in higher education and to preparing the next generation of researchers, as well as faculty members, for the nation's colleges and universities. In addition, he has raised significant funds from federal agencies, foundations and philanthropists to support research, education and special initiatives that advance diversity in fields that impact directly upon the education, health and related needs of diverse individuals, organizations and communities.
He has served as Principal Investigator for more than $35 million in federally and privately sponsored research, graduate training and program development grants from agencies, organizations and individuals such as the National Science Foundation, Department of Health and Human Services, Department of Education, Ford Foundation, Rockefeller Foundation, The Pew Charitable Trusts, Freedom Forum, Time Warner, Walter Annenberg and the Global (Sasakawa) Foundation. Currently, Dr. Taylor is the Principal Investigator for a $2.2 Million grant from the National Science Foundation (NSF) designed to advance women in the STEM fields into leadership positions at the nation's Historically Black Colleges and Universities and at Tribal Colleges. He is the author of approximately 75 publications in journals, books and monographs within his discipline and in higher education, and is recognized by many as a national leader in graduate education.
Dr. Taylor received a Ph.D. degree from the University of Michigan and has been a recipient of that university's distinguished alumni award. He is a Fellow and recipient of Honors from the American Speech-Language-Hearing Association. He received his undergraduate degree from Hampton University and a master's degree from Indiana University. He has been awarded honorary doctorate degrees from Purdue University, Indiana University, The Ohio State University, Hope College, DePauw University, Denison University and Southern Connecticut State University.
---
Robin A. Wright, M.P.A.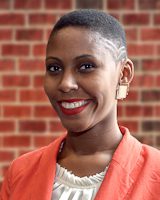 Robin A. Wright is a passionate advocate for inclusive policy-making and equitable community development. In her current role as a Researcher & Facilitation Specialist at the Kirwan Institute for the Study of Race & Ethnicity at The Ohio State University, Robin works with individuals and institutions across the nation to expand understanding of the impacts of implicit racial bias.
Prior to joining the Kirwan Institute, Robin worked with non-profit grassroots organizations and policy institutes at all municipal levels for the expansion of opportunity, racial justice, and inclusive policy-making. She attained her M.A. degree in Public Administration from the John Glenn College of Public Affairs at The Ohio State University as well as a B.A. degree in Pan-African Studies from Kent State University.