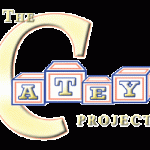 The mission of CATEY is to provide academic credit classes and high quality professional development training to Early Head Start, Head Start, and other Early Childhood Educators who work with young children in low-income communities, low performing school districts, and children with limited English proficiency and specials needs.
The CATEY Project has a 3 tier training model entitled: Career Ladder Professional Development Model (CLPDM) is a three-tier training model. Early Childhood Educators have an opportunity to complete professional development courses for Continuing Education Unit (CEU) credits and a Certificate of Completion. Additionally, educators can enroll in classes leading toward the completion of a Bachelor of Science Degree in Child Care and Family Education or Professional Interdisciplinary Studies. Below explains the CLPD model:
Tier I
The Certificate for Adult Paraprofessionals is a 60 semester hour academic credit program for teacher assistants who desire to meet federal requirements. Participants will be able to use these hours to continue their studies for a Bachelor of Science Degree in Child Care and Family Education or Professional Interdisciplinary Studies.
Tier II
The Bachelor of Science in Child Care and Family Education Degree is an accredited degree program designed to train and enhances the skills of childcare providers of infants, toddlers, pre-schoolers, early childhood and family educators.
or
The Bachelor of Science in Professional Interdisciplinary Studies Degree Program is a cohort-based program for mature adults who seek a non-traditional method of obtaining a bachelor's degree. This flexible degree program is tailored to meet the career needs of participants and take into consideration their experiences prior to enrolling in college.
Tier III
The Continuing Education Professional Development Training is a high quality, research-based training program for Head Start teachers, teacher assistants, and managers. Specialized areas include:
Cooperative Classroom Leadership Institute
Early Childhood Curriculum Research Institute
Cooperative Classroom Competition Event
Family Literacy Program
The Academic Support Service Center is available to educators who need customized professional development training, one-on-one mentoring, assessments, and research-based support to Head Start teachers and teacher assistants.
Financial Assistance
The Financial Assistance for CATEY Educators (FACE) is available to eligible participants admitted to Jackson State University through the Center for the Advancement of Teachers Education Youngsters Program. Qualified undergraduate students may receive support in the form of work aid, tuition assistance, or book vouchers.